Disturbing New Details in Jayme Closs Kidnapping Case
New information is coming out about Jayme Closs and her kidnapper, Jake Patterson.
More recently, it's being reported that Patterson hid Closs under his twin bed during a Christmas Party at his "retreat". His father and sister are said to have been in attendance; whether they were aware of Closs' presence is unknown. Jake reportedly would play music in his bedroom to mask any noises she may make, and surround the bed in containers so that she would not be seen.
Jake Patterson had zero online presence- no social media, or even email- and instead spent his time in his cabin, reading military and outdoor survival books. Since his mother left their family when he was around 10 years old, he turned into a very secluded and isolated child. Patterson's father and siblings eventually moved out of the cabin, leaving the 21 year old alone and even more isolated.
It is being reported Patterson had applied to a job at a liquor store the day before Jayme escaped. In his online application, he wrote:
"I'm an honest and hardworking guy," the accused killer wrote. "Not much work experience, but I show up to work and I'm a quick learner."
He also embellished on his work experience, or lack of. It was during one of his several short-term positions that he originally targeted Jayme. In October of 2018, Jake worked making blue cheese at the Saputo Cheese Factory for two days, and it was in those 48 hours that he spotted Closs, and allegedly quit to plan her abduction.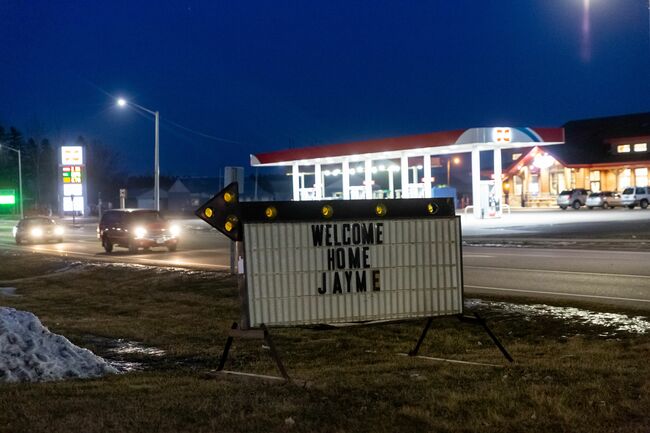 Jake's father is not on his side, and instead can't help but think about Jayme's family, although her parents' lives were taken by his son.
"All I care about right now is Jayme's family. I want to get them a note," the father told CNN, declining to elaborate and apologizing for not being able to say more.

"I'm sorry, I can't talk," he said several times, shaking with emotion before an officer escorted him from the public area.
The couple Jayme approached when she broke away believe that Closs should get the reward money, and that they didn't assist in her escape.