House Panel Votes To Subpoena Kellyanne Conway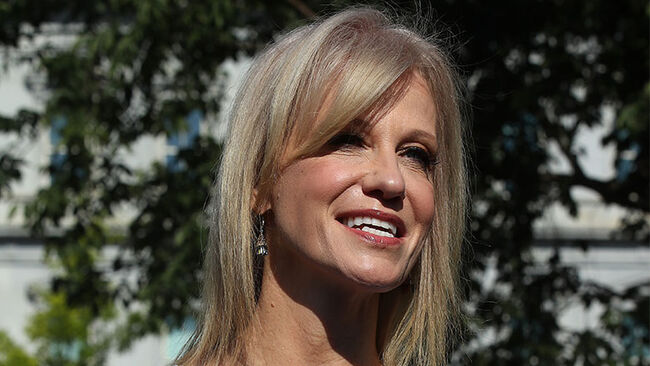 The House Oversight Committee authorized a subpoena for White House adviser Kellyanne Conway to testify about alleged violations of the Hatch Act. A federal watchdog office recommended that Conway be dismissed for violating the law, which bans certain government employees from engaging in overtly political activities while acting in their official capacity.
The 25-16 vote was almost down party lines, with only Republican Rep. Justin Amash switching sides to vote in favor of the subpoena.
President Donald Trump has refused to fire Conway, and it is unclear if she plans to testify before the committee.
Rep. Elijah Cummings, who chairs the committee, says that he wants to hold Conway accountable for her actions.
"This is about right and wrong, this is about the core principle of our precious democracy that nobody...in this country is above the law," he said. "Contrary to claims by Ms. Conway and President Trump, this is not a conspiracy to silence her or restrict her First Amendment rights, this is an effort to enforce federal law."
Republican Rep. Mark Meadows blasted the committee for going after Conway, saying that it was nothing more than partisan politics.
"I can tell you that what we have here is a political spectacle, and we're talking about keeping politics out of government?" he asked during the hearing. "This subpoena is nothing more than a political spectacle, and we are better than this, Mr. Chairman, we are better than this."
Photo: Getty Images

Michael Savage
Want to know more about Michael Savage? Get their official bio, social pages & articles on NewsRadio 570WSYR!