Every month we start our newsletter with a column called Wishbone's Tips. Wishbone works hard each and every month to bring you some helpful and time saving tips. Usually the tips benefit him in some way but not always, occasionally he thinks of others. This month Wishbone is thinking about all the students that are being homeschooled by overworked stressed out parents. Believe it or not, he sympathizes with both the parents and their kids. So this month Wishbone announced he wanted to offer some, hopefully, helpful tips for kids and parents.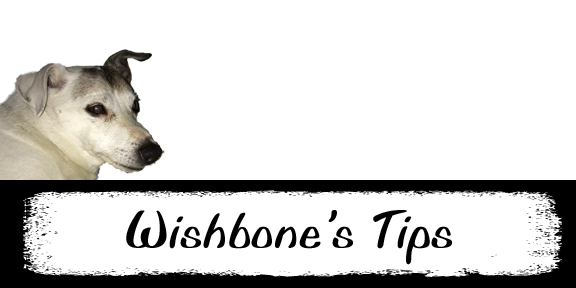 A Fun Challenge that checks off both Math & Reading (Spelling) - (The Dollar Word as told in a book titled 'Because of Mr. Terrupt'.)
Write the alphabet assigning each letter a progressive penny amount, for example ; A = 1cent, B = 2 cents, C = 3 cents, etc. Then try to come up with as many words as you can that total EXACTLY $1.00. There are actually quite a few. You may need to purchase the book to find out what the words are if you can't figure them out on your own! And remember, an incentive always helps, maybe a dollar for every dollar word? Okay, okay, too rich for your blood? (It's not easy, a dollar may be a fair incentive.) Wishbone says a steak for every dollar word but I think an ice cream or cupcake would work too.
Every homeowner, at some time or other, has felt their eyes widen, their heart speed up, and this question scream in their mind "Is that mold?!" That's generally the first thing that happens. The next thing is up to you. Do you close your eyes and hope it's not a harmful mold and pretend you never saw it? Or. Do you do the right thing for your family's health. Do you call Heathy Spaces Inc.?  
We, at JimSalmon.com, sincerely hope you call Healthy Spaces Inc.
585-755-6332
There are many types of mold, and none of them will grow without water or moisture. Mold begins growing when spores land on surfaces that are wet or damp. To mitigate the issue, you need to identify the source of moisture and correct that problem first. After you safely remove the mold, you can be comfortable it won't return.- Healthy Spaces Inc.
Get rid of mold!!! Call Healthy Spaces Inc. today!!!
2171 Monroe Ave
Rochester, NY 14618
Telephone: 585-755-6332
Empire Kitchen & Bath,located at 95 Saginaw Drive in Rochester, provides you with the countertops, the cabinets, the seamless sink and the accessories you need to take your kitchen from humdrum to WOW! Granite, Quartz, Laminate or a solid surface like Corian...what's your preference?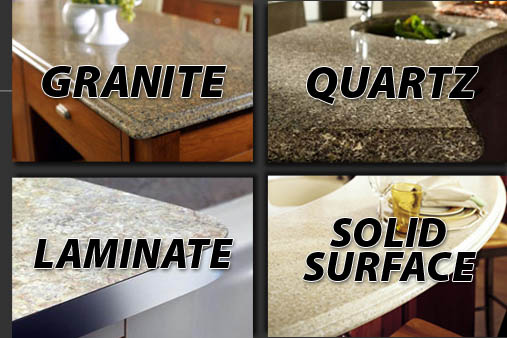 Some people know exactly what they want while others really don't know the differences and advantages/disadvantages of each. If you're in the latter group don't worry. Empire Kitchen & Bath can walk you through the process of sorting out what makes the most sense for you.

Empire Kitchen & Bath offers a full range of beautiful laminates, solid surfaces, Granites and Quartz. They are all custom fabricated at their own state of the art facility. Visit their showroom today at 95 Saginaw Drive Rochester, NY 14623. 

Click on the banner above to visit their website!
Spring and summer = pollen and dust. That pollen and dust may have settled outside on your windows. Pollen is stubborn and will continue to cake on over time, so letting it sit there all season long can turn into a problem. It's much harder to clean at the end of the season if it's left for a few months. Why not call the great folks at Rochester Window Cleaning today to restore a clear view to the outside?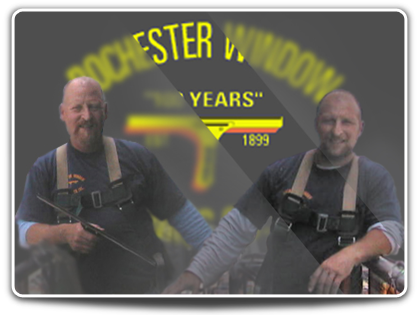 Have you ever considered putting together an emergency kit? One that you can take with you in the event of an evacuation? Here are some suggestions to fill a backpack with. In the event of an emergency you'll have the things ready that you may not think of when you're in a rush:
A Week Supply of Medication
Copies of Your Birth Certificate
Flashlight & Extra Batteries 
Multi Tool
Duct Tape
Disposable Phone Charger
First-Aid Kit
Quick Dry Towel
Pocket Tissue
Hand Sanitizer
Wet Wipes
Hand Crank Radio 
Dust Masks 
Ponchos 
Gloves 
Glow Sticks
Emergency Whistle
Hand Warmers 
Rescue Blankets
Food Bars 
Water Bottles or Pouches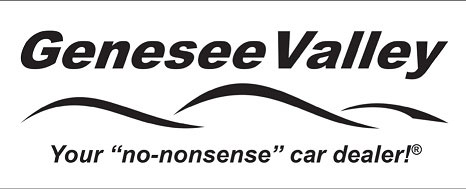 Genesee Valley Motors "No-Nonsense" Standards
You've heard that Genesee Valley Motors is "The No-Nonsense" Dealer, they say it, we say it, but do you know why they are "The No-Nonsense" Dealer? Because of their standards...their "No-Nonsense" Standards. The term isn't just something they came up with, they truly have a set of standards that every prospective car buyer should look for in a dealership. And unless you look at Genesee Valley Motors you'll be looking far and wide to find any other dealership that prescribes to the standards Genesee Valley Motors does.
Click on the banner to visit their website:

Genesee Valley Motors "No-Nonsense" Standards:
We have non-commissioned salespeople who receive no incentive to make you pay more. As you negotiate your purchase with one of our salespeople, you will quickly see that their objective is to have you be a valued customer for life, not just a sale for today. The deal presented to you will be transparent and understandable. What's more, you will not be subjected to the typical "back and forth to the manager" tactic found at other dealerships.
We have no "finance manager" whose objective is to sell high markup low-benefit add-ons, like paint sealant and electronic rustproofing. Here, you will not be asked to buy worthless "add-ons" for your car.
You will find that our advertising is clear and in plain language using only rebates that are available to all customers, not just members of a small special group.
We do not conduct "key in the mail" sales, "phony check in the mail sales", "repo sales" or "free stuff for life" schemes. They only add to your cost one way or another.
We sell only factory warranties so you will not have to "pre pay" for a covered repair or have trouble getting service if you are out of town.
We always stock certified used vehicles, as well as traditional use d cars.
Our shop is open 6 days a week, even Saturday, 7am-8pm so you can get your vehicle serviced when it is convenient for you.
We are Better Business Bureau A+ Accredited.
We are "big truck" and diesel certified with the mechanics, tools and 30,000 lb. lifts they require.
Your satisfaction is important to us and our dealer principal will ultimately become involved if there ever is an issue that you feel is unresolved. 
Genesee Valley Motors 
1695 Interstate Drive 
Avon, NY 14414
585-226-6000
Click on the banner above to visit their website!
We are finally into the warmer season and soon it will be summer. Everyone, especially this year, has been looking forward to the fresh air. But remember, we are not the only ones that need a break from the inside; our four legged friends are just as eager to be outside enjoying the warmer weather. You can let them run free independently when you have a fencing system fromInvisible Fence of Upstate New York.
Add the pet door and you have the best of all worlds...and so does your pet.
720 Westfall Road
Rochester, NY 14620 
585-271-1700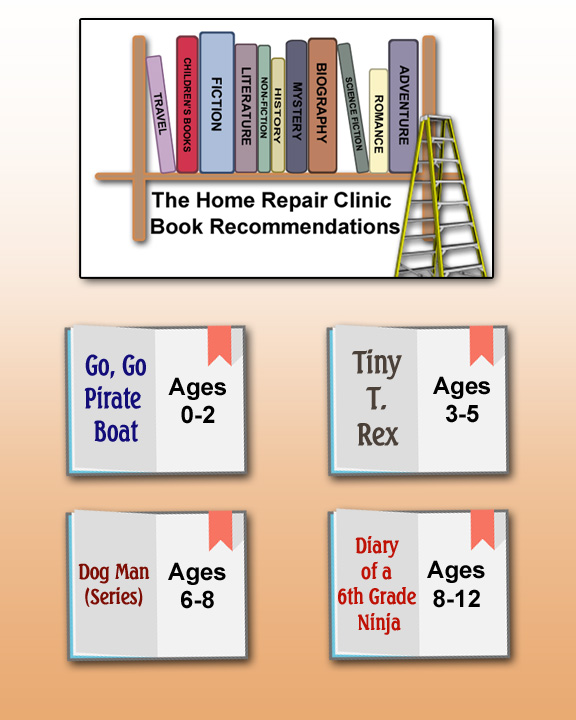 And for the Adults:
The Splendid and the Vile: A Saga of Churchill, Family, and Defiance During the Blitz
by Erik Larson
American Dirt 
by Jeanine Cummins