Home Repair Clinic - December Newsletter

You would think Santa would be entitled to be prestigiously showcased inside a snow globe wouldn't you?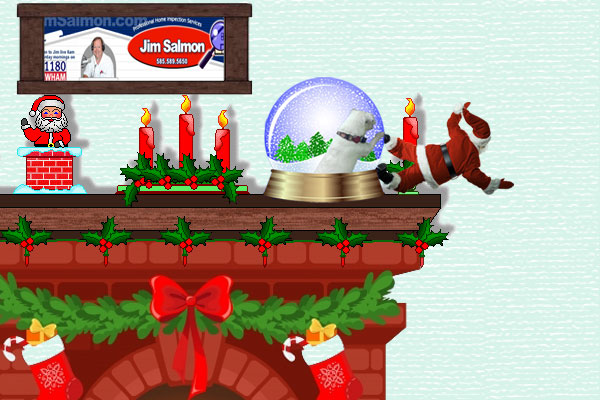 Our staff felt Wishbone was a little over the top with this and formally requested he resubmit his December article.
This is what was in the Inbox.

We give up. We apologize for Sir Majesty Wishbone and in the spirit of the season
we choose to believe he is simply trying (in his own way) to say...MERRY CHRISTMAS!
Where do you find a unique gift that will not only thrill the recipient but be a gift they will be talking about for years to come?
Click on the banner above to visit Jim Tucker's Etsy shop!
You'll find many beautiful unique hand crafted gifts at the Etsy store but if you have something specific in mind and don't see it ASK! Jim is more than happy to make personalized items that will surely please anyone on your gift giving list! Each piece he makes is hand crafted and he works with you to create the piece that meets your specifications.
So what is it you want to see your loved on open this holiday? A personalized sign? A rustic table? An ornament? Whatever it is, visit Jim's Etsy Shop (he goes by rusticmetalhead) and email him with your request.
December is a month of get-togethers, festivals and parties of all sorts. Sometimes you're the guest...sometimes you're the host/hostess! The first of those scenarios is wonderful, and, so is the second scenario but that one requires a lot more work. Why put yourself through that? Tillman's Village Inn caters!! When you host a party and have it catered by Tillman's Village Inn it's a win-win...it's almost like you're the guest too! Click on the banner below and visit their website. Click Here to go directly to their catering section.
Tillman's Village Inn offers the most delicious menu choices...no one will decline an rsvp to a Tillman's catered party! The choices, as we said, are amazing but just look at these dessert trays (now we're talking!):
Dessert traysItalian Cookies50 assorted pieces.
Mini Cheese Cannolis 50 pieces. Fresh-baked cannoli shells filled with ricotta cheese.Mini Cheese Cannolis 50 pieces. Fresh-baked cannoli shells filled with chocolate-chip infused ricotta cheese.Mini Eclairs 50 pieces. Bavarian cream filled and topped with chocolate icing.Gourmet Chocolate Chip Cookies50 pieces. Fresh-baked cookies loaded with chocolate chips—melt-in-your-mouth goodness! Their famous specialty cakes and pies are available in any quantity, pre-sliced for your convenience.
Tillman's Village Inn * 14369 Ridge Road * Albion, NY 14411585-589-9151
Prep Time: 12 minsCook Time: 15 minsTotal Time: 27 mins
Everyone has 27 minutes to make a fantastic memorable appetizer that guests will be talking about for months to come! 27 minutes!!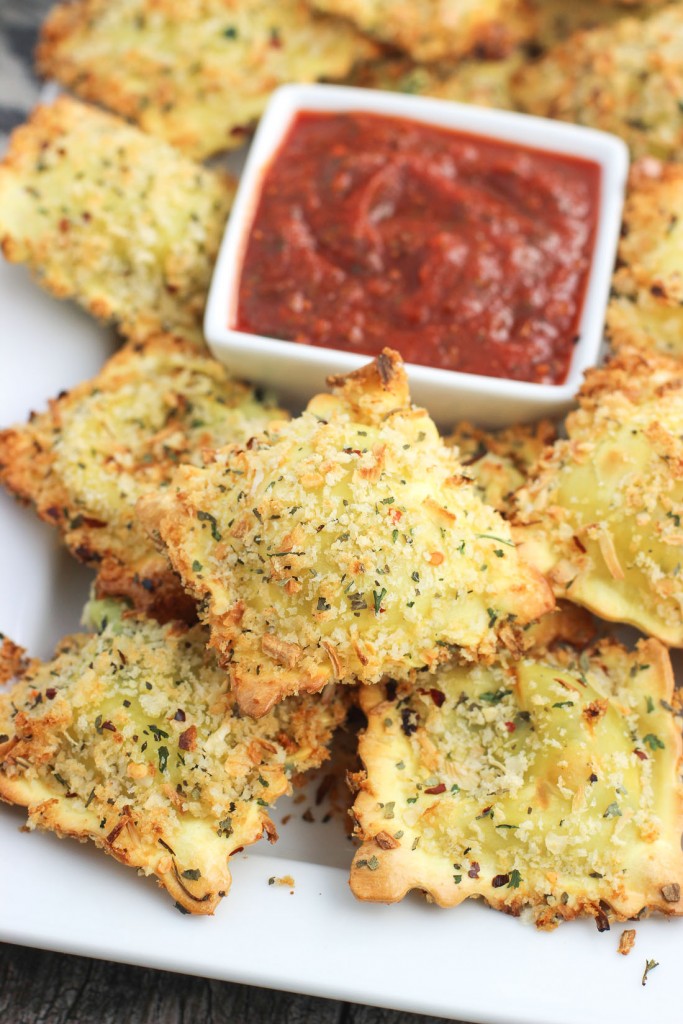 We found this delicious recipe at www.mysequinedlife.com hurry over there to get the detailed printable recipe!!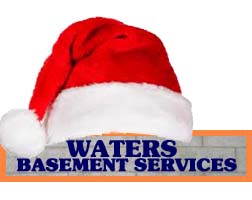 It's unlikely these will be on your Christmas Wish List but if any of these are on your Everyday Wish List there's only one phone call to be made. 585-765-3369.
Wall Crack Repair
Basement Wall Panels
Drain Tile / French Drain Installation
Sump Pump Installation
Crawlspace Encapsulation
Lawn Scape Bubbler Pot
Window Wells & Top Soil
Reinforcer (Bowed / Horizontal Cracked Wall(s)
Rim Joist Spray Insulation
Bilco Doors / Gordon Doors
Egress Windows
Trench Drain
Basement Finishing
Stone Foundation & Structural Repair
A dry basement can increase usable square footage, protect your investment, as well as enable you to use the space for storage or finish into the nice comfortable living space you've always wanted! Extra usable space? Now that's an Everyday or Christmas Wish come true!
Click here to visit Waters Basement Services
Who doesn't want a Norman Rockwell Christmas?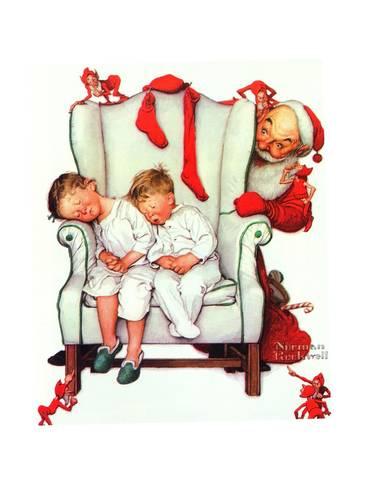 It might seem close to impossible now days. But not impossible. Well, you can set the scene at least and the rest is up to you! Take a trip to ReHouse Architectural Salvage and ReHouse Retro and pick up the Norman Rockwell-isk chair! ReHouse Architectural Salvage has an enormous inventory (over 16,000 square feet of display space) filled with quality items both modern and historical. Take a stroll through their warehouse and you'll be surprised how easy it will be to create your own Norman Rockwell Christmas! Wouldn't it be fun to at least create a scene for a family portrait? Maybe even for this year's Christmas Card?
Norman Rockwell images feature 'mid-century modern' and ReHouse features inventory from every era. If Norman Rockwell and Mid-Century is your style or if Scrooge and the Victorian era is your style, or anything in between and since...ReHouse can help you recreate your favorite era!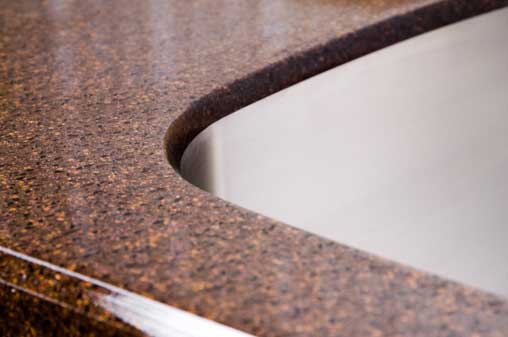 Look at that smooth seamless sink! Now that's a beautiful touch! That picture alone makes you want to remodel your kitchen and incorporate a beautiful new countertop with a seamless sink doesn't it?! Empire Kitchen & Bath IS our area's countertop specialist and by countertop specialist we mean all the extra touches and accessories too!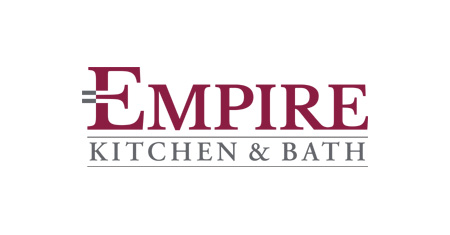 Click on the banner above and visit their website. Take a look at the seamless integrated sinks and choose which style you prefer...to go with your brand new countertop of course. (What a great Christmas present guys...)
When we talk about holiday gifts we talk about things that would make your home more comfortable, add to your home's value, or improve the quality or safety of your home. If you'd rather ask Santa for things like clothes or jewelry or radio-controlled vehicles (those are cool too though!) go ahead and do that. But. Your home is your castle! Why not let your gift be one that makes your castle even better?!
Whether it's as a holiday gift or simply a winter maintenance project...G&G Window Repair can make improvements to your castle and save you some money in the process. Here is a long list of services that G&G Window Repair does. If any of these are services you need at your home click on the banner at the bottom of this article and visit their website!
• Restoring All Types of Windows• All Kinds of Glass Replacement• Custom Rail Rebuilding for Wooden Windows and Doors• Interior and Exterior Storms• Weather-Stripping for Doors and Windows• Clad Wood Exterior and Interior Replacements• Restore Rotted Wood Windows, Sills, Doors, and Trim• Replace Wood Storm Doors• Retro-Fit Spring-Loaded Balances of Most Styles• Custom Wood Storm Windows and Screens• Custom Wood Window Replacements with Single- or Double-Pane Glass• Jamb Replacement of Vinyl, Metal Tilt, or Non-Tilt• Making Non-Tilt Windows Tilt-In• Tilt Pac Systems, Any Style • Rope, Chain, and Cable Systems• Pet-Resistant Screens• Solar Screens• Replace Crank Operators• Customized Wood Sashes and Window Rebuilds• Custom Window Hardware• Window & Screen Depot Services• Invisible Balance for Single Pane Wood Windows• Sash Support Systems• Retro-Fit Windows with Our New Lite & Heavy Lift Balances• Supply & Install Various Types of Window Hardware• Rope, Chain, & Cable Systems• Re-Glazing Wood & Steel Windows• Crank Operators• Jamb Liners for Wood Windows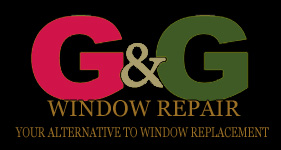 Click on the banner above to visit their website.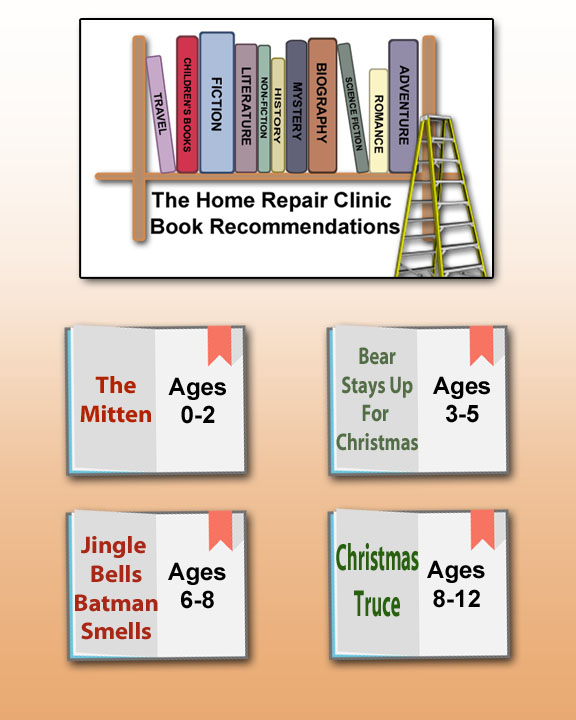 And for the Adults:
The Girls in the Picture by Melanie Benjamin
Past Tense by Lee Child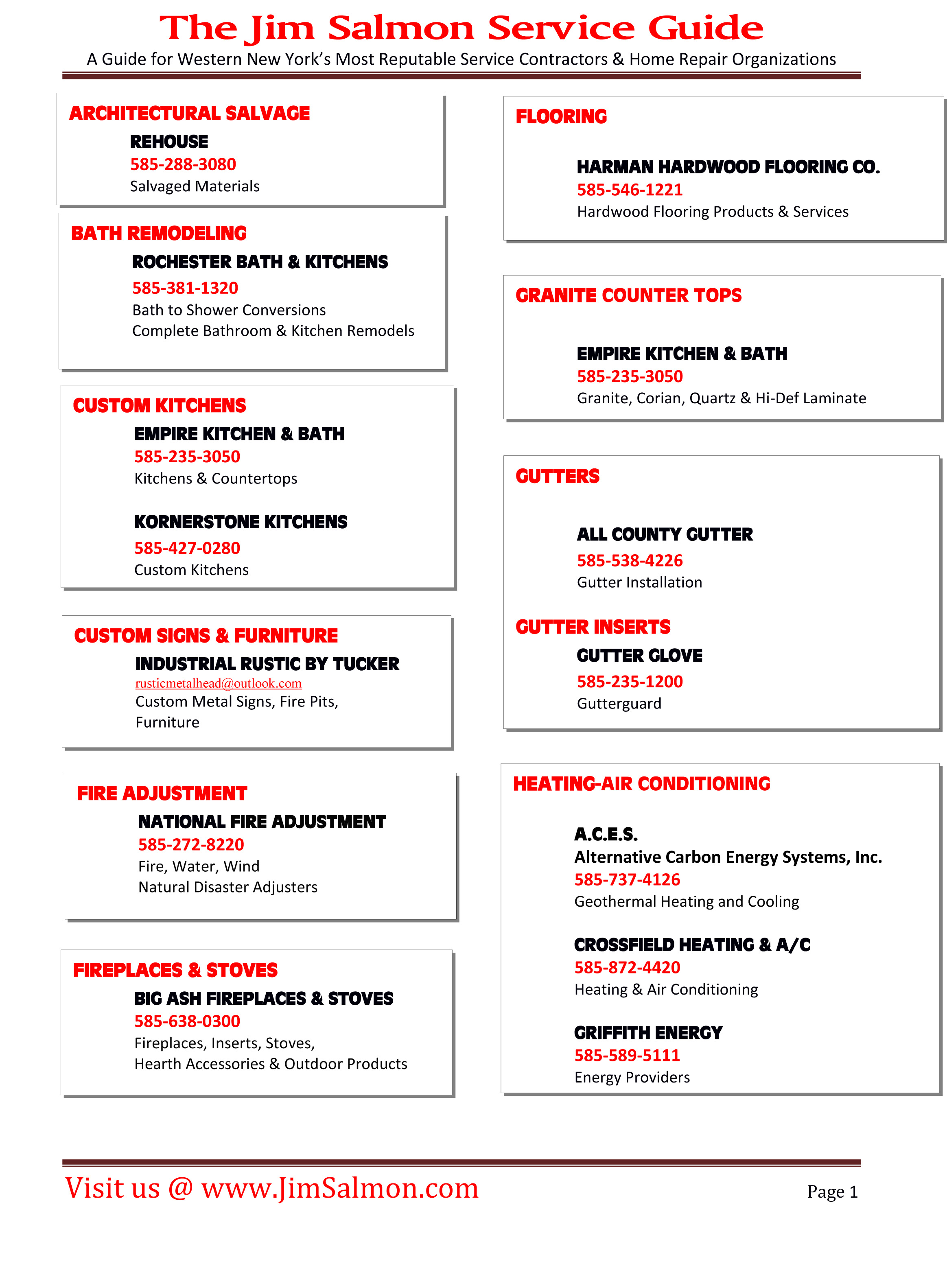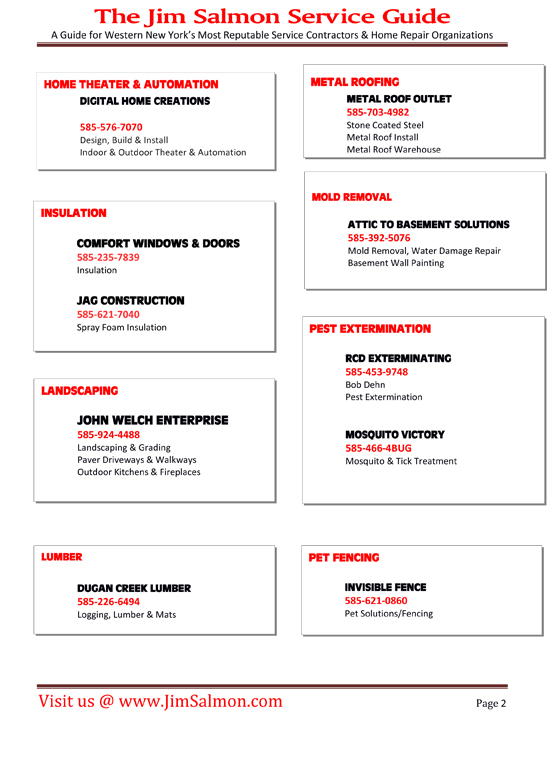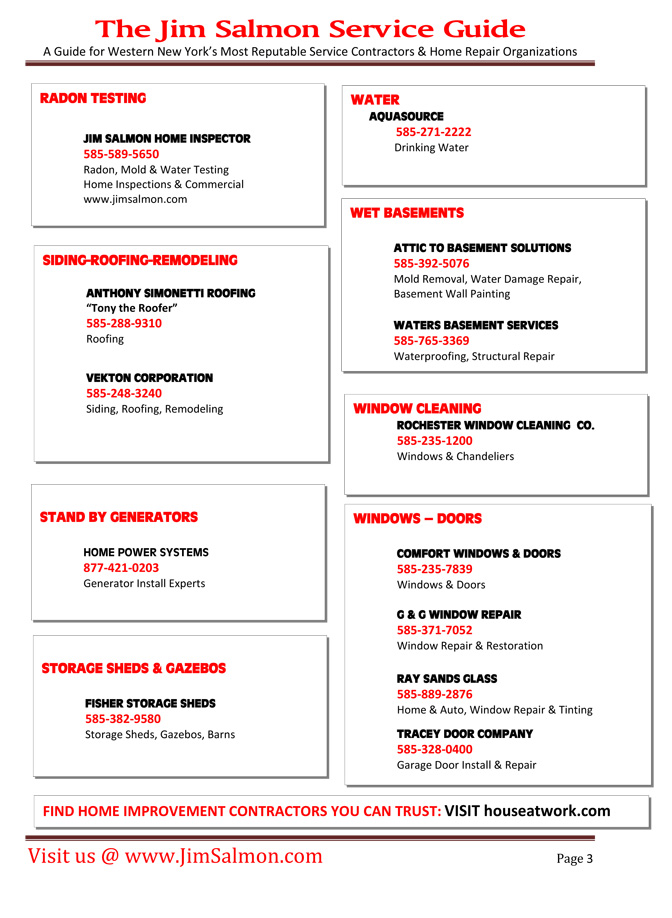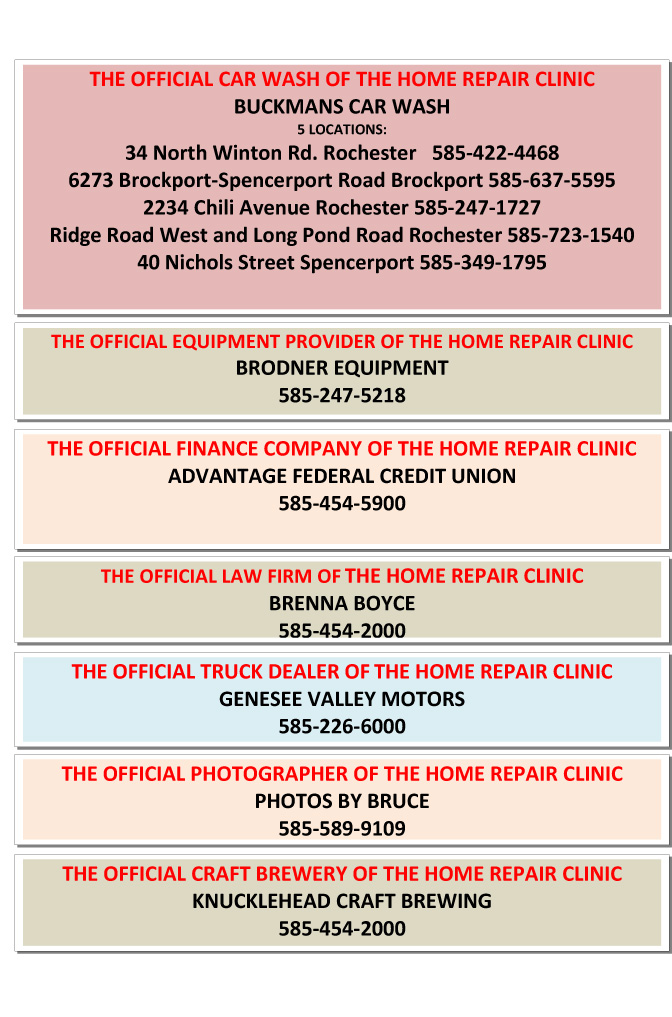 Jim Salmon
Want to know more about Jim Salmon? Get their official bio, social pages & articles on NewsRadio WHAM 1180!