Home Repair Clinic - December Newsletter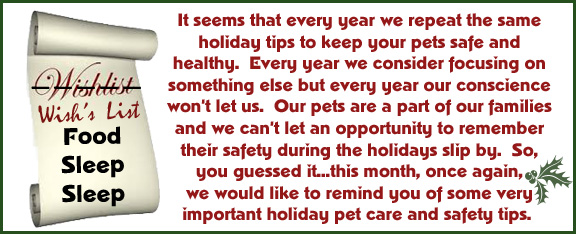 Maintaining a regular feeding and exercise routine for your pets.
Develop a routine for your dog during holiday parties.
Keep chocolate candy and baking ingredients out of reach.
Secure large trees to the wall to prevent tipping.
Keep candles on high shelves to avoid painful burns (and singed Whiskers).
Decorate with something other than shiny but dangerous tinsel.
Keep a special pet treat on hand to occupy your pet during get-togethers.
Be careful of bringing live holiday plants home that can be harmful to pets.
Seeing as we live in Western New York, and it is December, we thought it might be a good time to turn to NOAA'S NATIONAL WEATHER SERVICE to review winter weather terminology that we often hear in our own forecasts.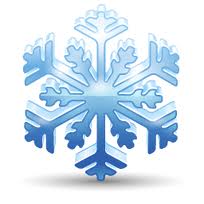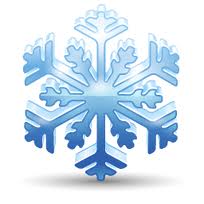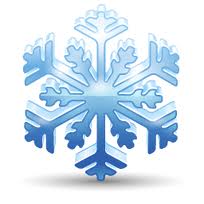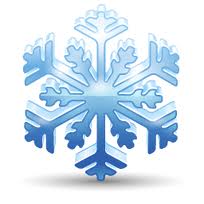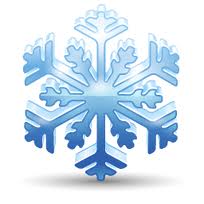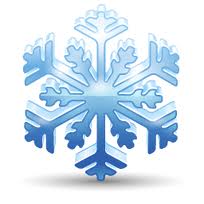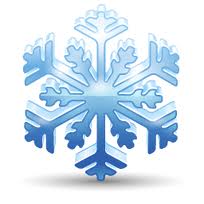 What is a Lake Effect Snow?Lake effect snow is common across the Great Lakes region during the late fall and winter. Lake Effect snow occurs when cold air, often originating from Canada, moves across the open waters of the Great Lakes. As the cold air passes over the unfrozen and relatively warm waters of the Great Lakes, warmth and moisture are transferred into the lowest portion of the atmosphere. The air rises, clouds form and grow into narrow band that produces 2 to 3 inches of snow per hour or more.
Wind direction is a key component in determining which areas will receive lake effect snow. Heavy snow may be falling in one location, while the sun may be shining just a mile or two away in either direction. The physical geography of the land and water is also important. National Weather Service meteorologists consider these factors as well as others when forecasting lake effect snow.
WINTER WEATHER TERMINOLOGY:
Winter Storm Warning: Issued when hazardous winter weather in the form of heavy snow, heavy freezing rain, or heavy sleet is imminent or occurring. Winter Storm Warnings are usually issued 12 to 24 hours before the event is expected to begin.
Winter Storm Watch: Alerts the public to the possibility of a blizzard, heavy snow, heavy freezing rain, or heavy sleet. Winter Storm Watches are usually issued 12 to 48 hours before the beginning of a Winter Storm.
Winter Storm Outlook: Issued prior to a Winter Storm Watch. The Outlook is given when forecasters believe winter storm conditions are possible and are usually issued 3 to 5 days in advance of a winter storm.
Blizzard Warning: Issued for sustained or gusty winds of 35 mph or more, and falling or blowing snow creating visibilities at or below ¼ mile; these conditions should persist for at least three hours.
Lake Effect Snow Warning: Issued when heavy lake effect snow is imminent or occurring.
Lake Effect Snow Advisory: Issued when accumulation of lake effect snow will cause significant inconvenience.
Wind Chill Warning: Issued when wind chill temperatures are expected to be hazardous to life within several minutes of exposure.
Wind Chill Advisory: Issued when wind chill temperatures are expected to be a significant inconvenience to life with prolonged exposure, and, if caution is not exercised, could lead to hazardous exposure.
Winter Weather Advisories: Issued for accumulations of snow, freezing rain, freezing drizzle, and sleet which will cause significant inconveniences and, if caution is not exercised, could lead to life-threatening situations.
Dense Fog Advisory: Issued when fog will reduce visibility to ¼ mile or less over a widespread area.
Snow Flurries: Light snow falling for short durations. No accumulation or light dusting is all that is expected.
Snow Showers: Snow falling at varying intensities for brief periods of time. Some accumulation is possible.
Snow Squalls: Brief, intense snow showers accompanied by strong, gusty winds. Accumulation may be significant. Snow squalls are best known in the Great Lakes region.
Blowing Snow: Wind-driven snow that reduces visibility and causes significant drifting. Blowing snow may be snow that is falling and/or loose snow on the ground picked up by the wind.
Sleet: Rain drops that freeze into ice pellets before reaching the ground. Sleet usually bounces when hitting a surface and does not stick to objects. However, it can accumulate like snow and cause a hazard to motorists.
Freezing Rain: Rain that falls onto a surface with a temperature below freezing. This causes it to freeze to surfaces, such as trees, cars, and roads, forming a coating or glaze of ice. Even small accumulations of ice can cause a significant hazard.

We found this recipe at a wonderful website called nobiggie.net be sure and check it out for more amazing recipes!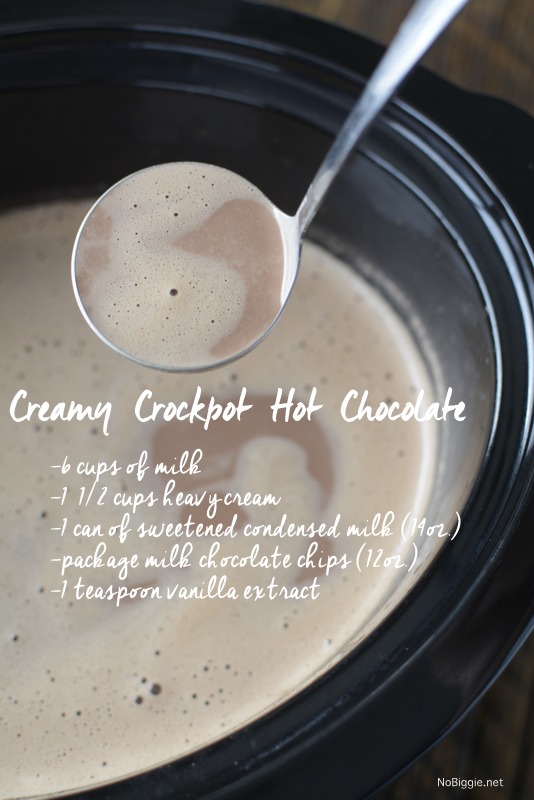 Add some interest to your Hot Chocolate with additional toppings! Try whipped cream, mini marshmallows, chocolate chips, caramels, starlight mints and cinnamon sticks. December 13th is National Hot Cocoa Day. Stay warm!
Quality pest control starts with a careful inspection! RCD Exterminating Inc. inspects your home thoroughly, inside and out. Then, based on what is revealed, a customized RCD three step program will be put in place to protect your home. To learn more click here.
Mice and Rodents can be a big problem this time of year. They settled in during the weather change in the fall and your home is now their home. Do you hear running back and forth in the attic? Don't panic! Call the professionals at RCD Exterminating for immediate assistance!
585-453-9748
You've heard of Waters Basement Services..."The only WATER that should be in YOUR BASEMENT..is BOB WATERS"... and since you don't have water problems in your basement you've barely paid attention. That's a mistake! Waters Basement Services provides a variety of services that may be of benefit to you:
Basement Wall Crack Repair
Your Wet Crawlspace can be waterproofed with Crawlspace Encapsulation System
Egress Windows
Stone Foundation and Structural Repair
Waterproofing Basement Wall Panel System
Sump Pump Installation
Rim Joist Spray Insulation
Gutter Downspout Extension Drainage Lawn Scape Bubbler Pot
Trench Drain
Basement Drainage Drain Tile or French Drain
Bilco Doors
Basement Finishing
Basement Debris Removal

585-765-3369
Now your pet can show himself to the Door!
When you gotta go, you gotta go.... even if it's 4:30 in the morning. Even if it's really cold outside! With Doorman Electronic Pet Door, your pet can take care of business himself. You can program the times of day your pet is free to come and go. It also comes equipped with Advanced Safety Technology that locks automatically, so only your pet has access. Doorman is fully compatible with other Invisible Fence Brand Indoor and Outdoor Systems.
Contact Invisible Fence today!
For those that challenge themselves to find the most unique yet perfect holiday gift for a friend or loved one we have the perfect suggestion for you! Industrial Rustic by Tucker. Industrial Rustic by Tucker specializes in steel frame and reclaimed barn wood custom furniture, unique, one of a kind custom made pieces.
"I am a one man shop and will ensure your metal item is of the highest quality and shipped promptly. Custom orders are welcome."
Imagine the joy a personalized customized gift will bring! Contact Industrial Rustic by Tucker and order your customized gift today!
No matter what the weather is outside you should be able to see it! Especially when the sun decides to shine, you don't want to miss that! To make sure you get to see that sunlight, have your windows cleaned by Rochester Window Cleaning. Rochester Window Cleaning provides 100% customer satisfaction or they will keep coming back. When we look outside we want to feel like we are outside (except when it's cold and miserable out!). With that said, you know the best solution for your windows is Rochester Window Cleaning.

Contact the great folks at Rochester Window Cleaning by calling 585-235-1200 or visiting their website www.rochesterwindowcleaning.com!
Maybe they'll wash the windows dressed as Santa Claus for December???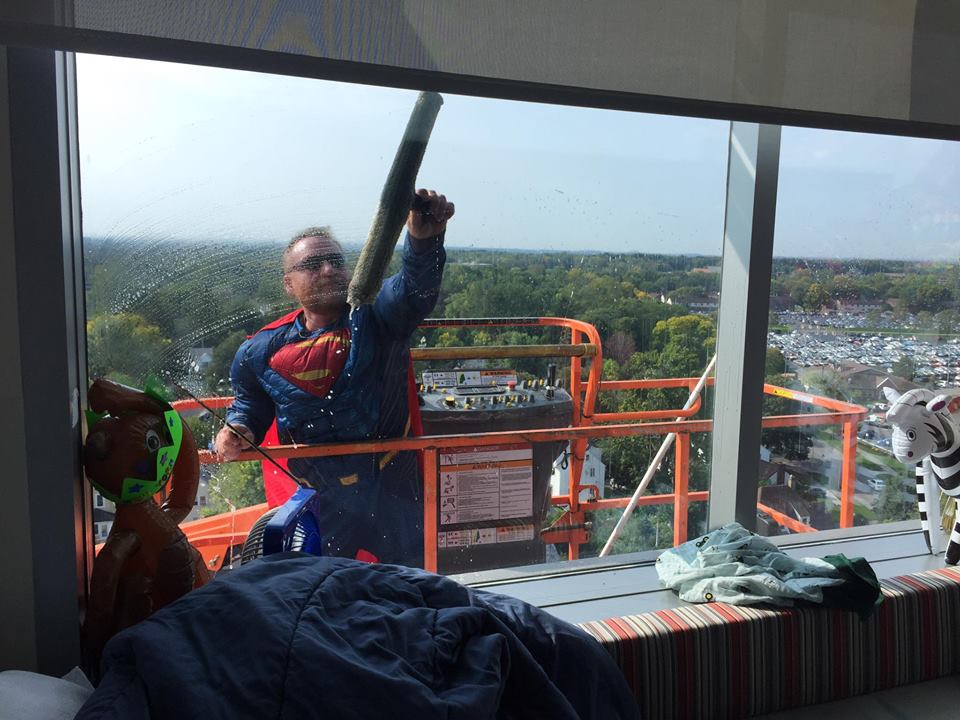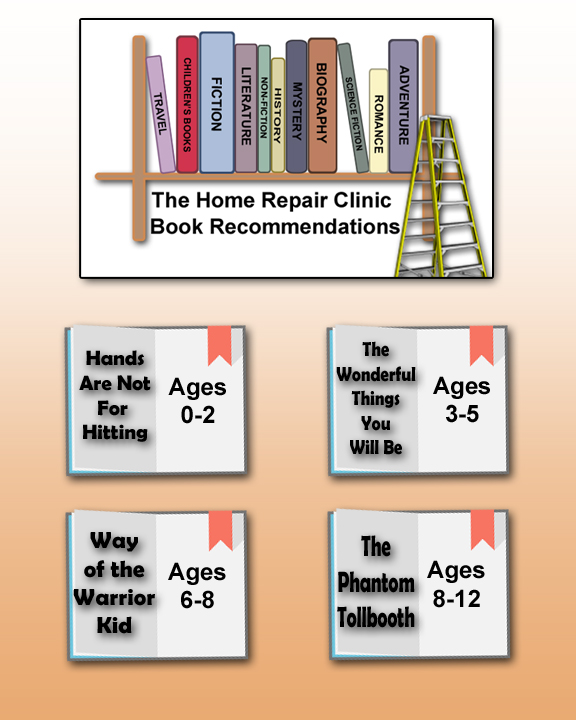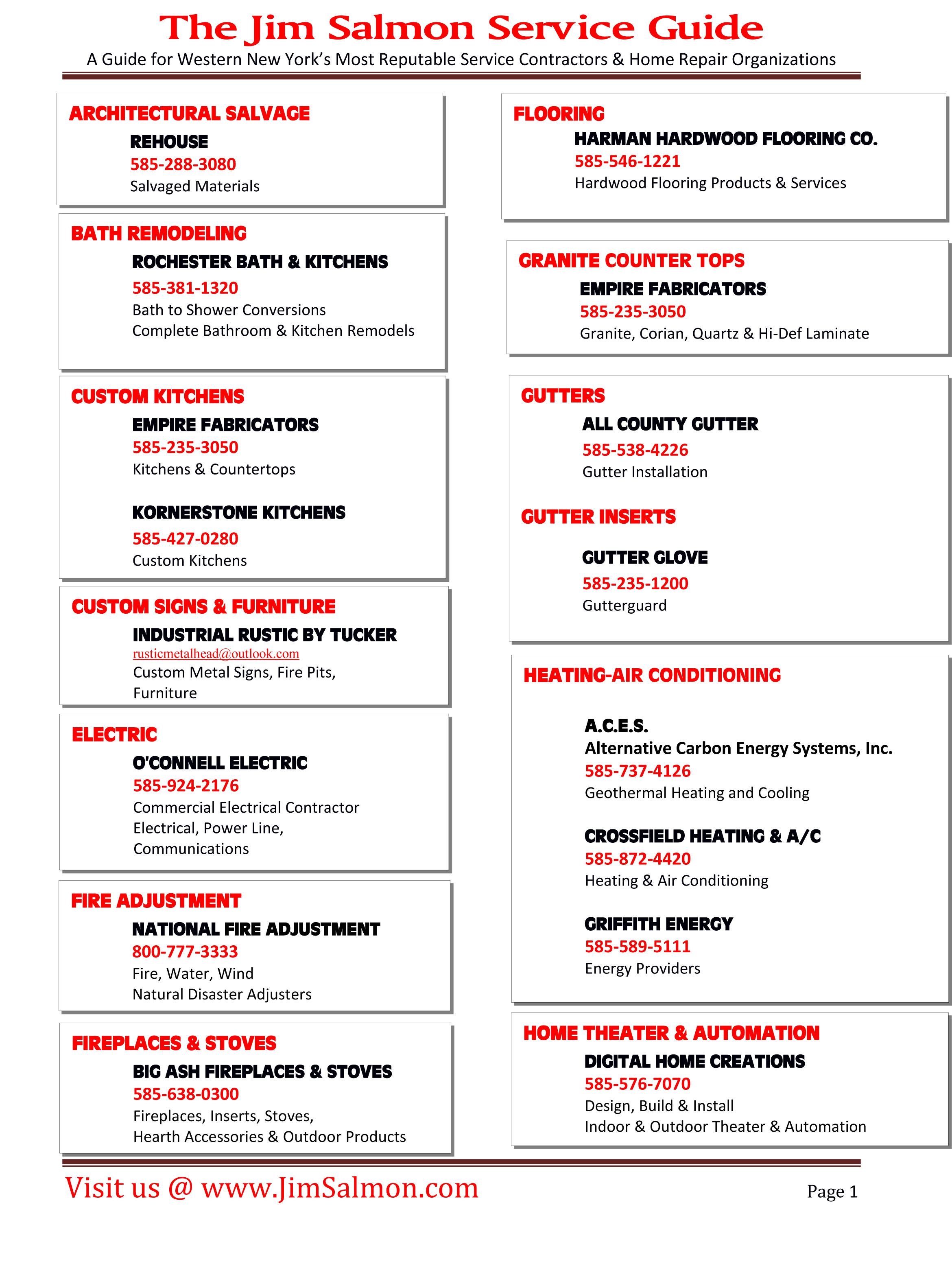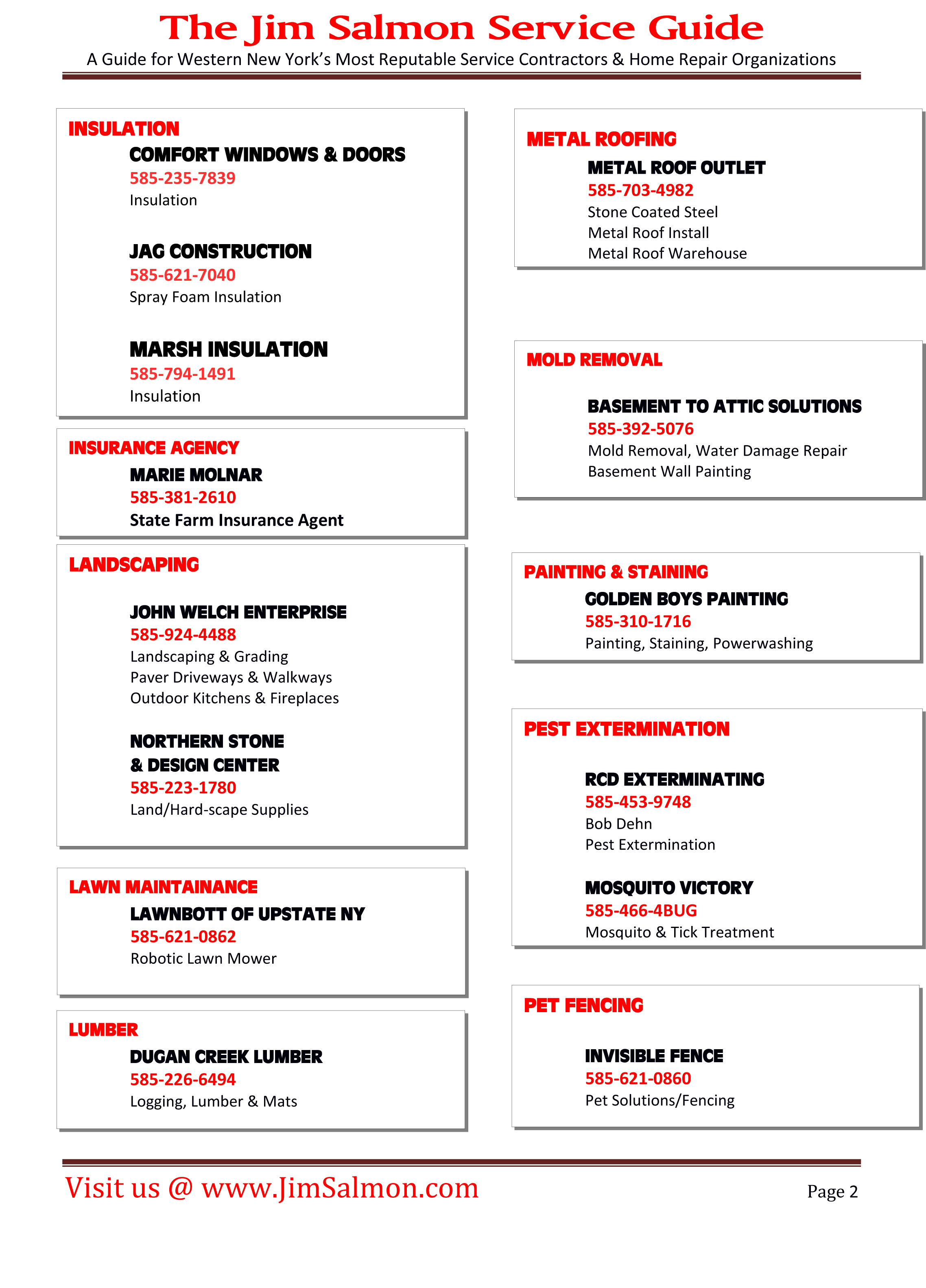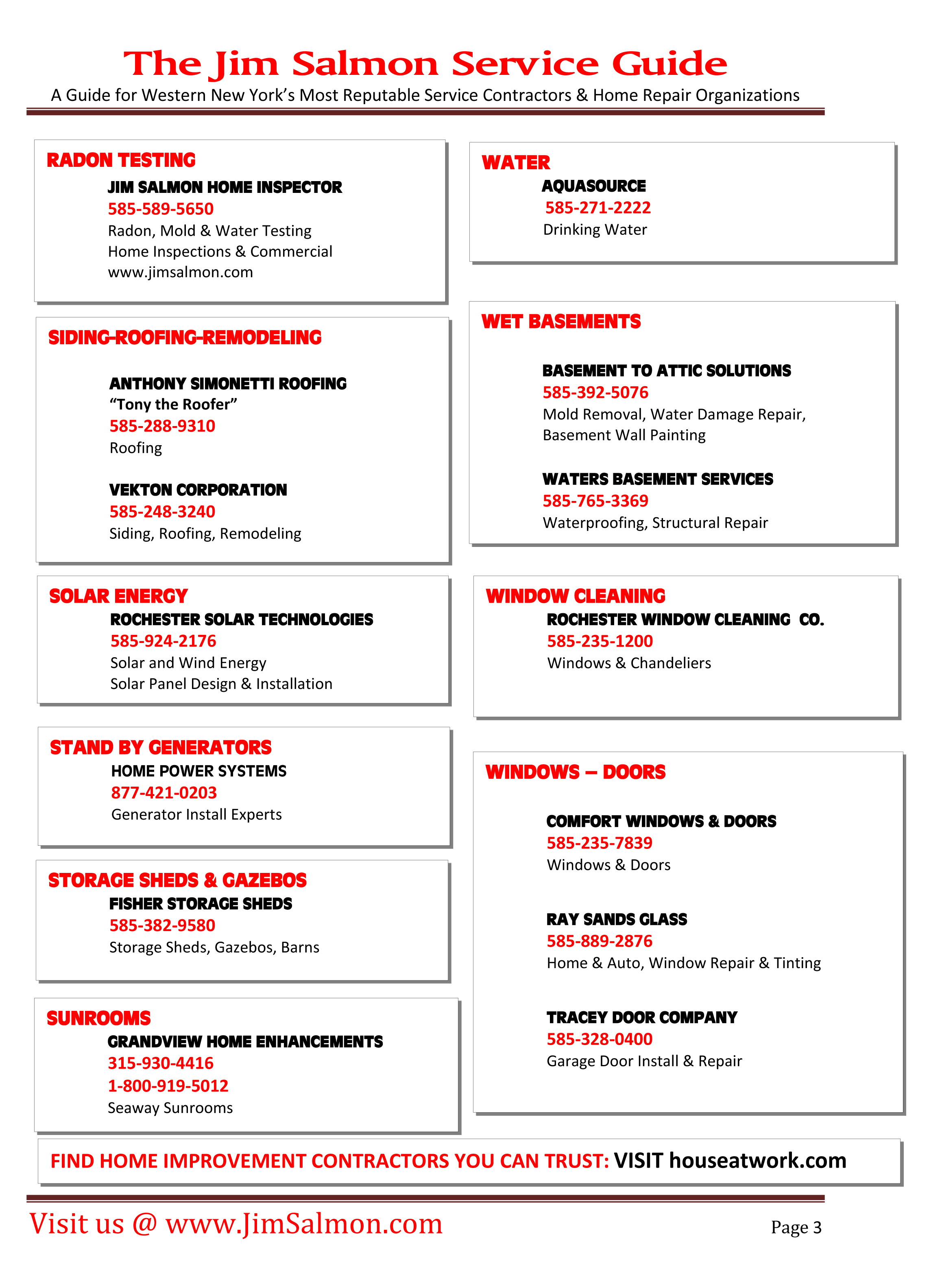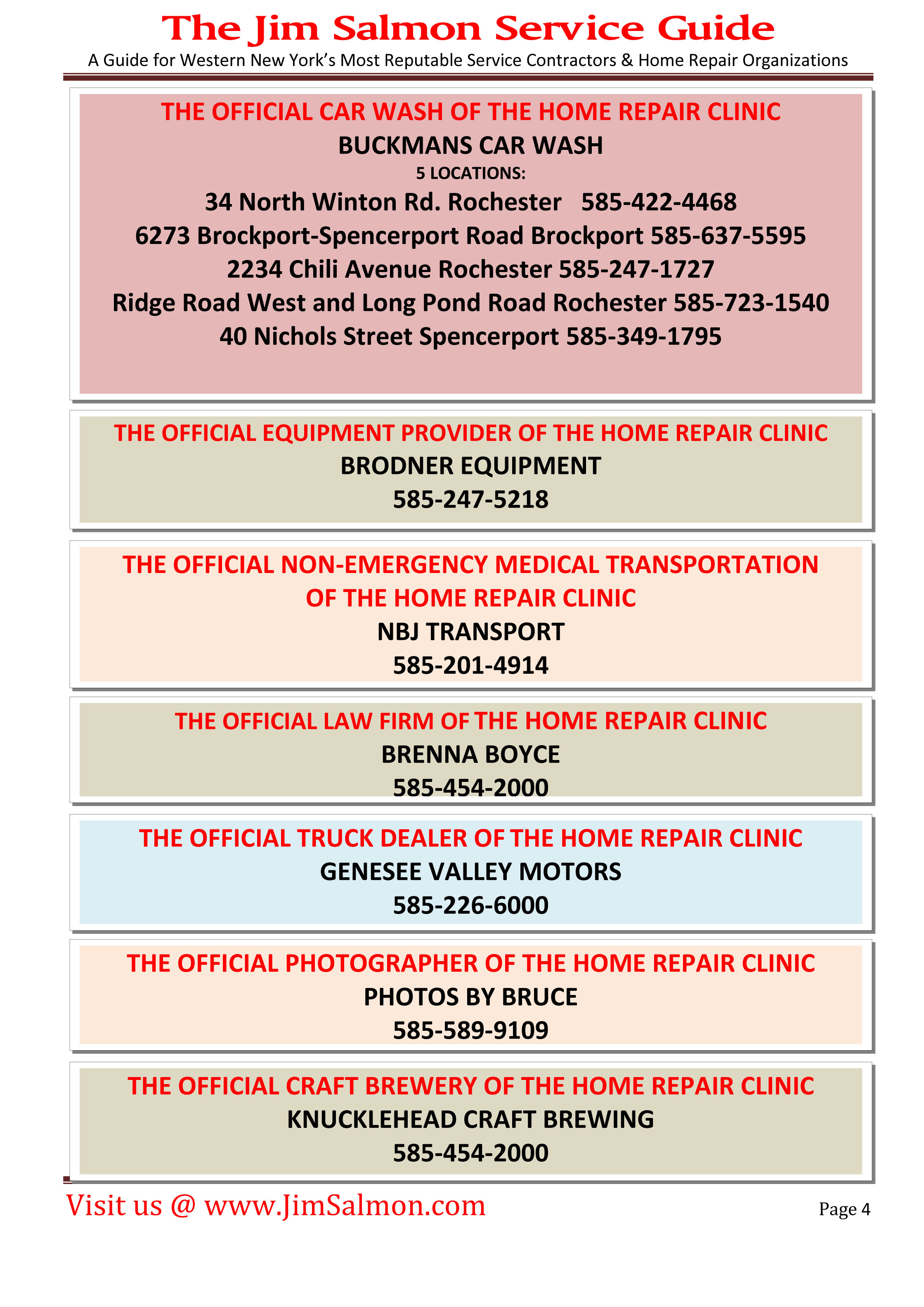 Jim Salmon
Want to know more about Jim Salmon? Get their official bio, social pages & articles on NewsRadio WHAM 1180!