WHAM Home Repair Clinic - November Newsletter

WISHBONE FACTS:
Wishbone did a little research into the origin of his name and this is what he came up with...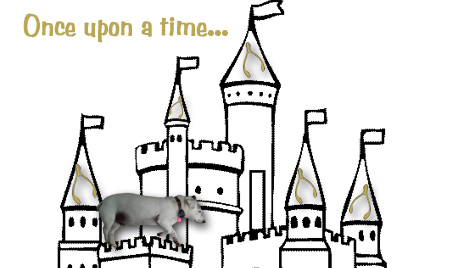 An ancient Italian civilization, the Etruscans, believed birds were future-predicting oracles. When the Etruscans slaughtered a chicken, they would harvest its wishbone and set it out in the sun to dry (in hopes of preserving the chicken's divine powers). People would then pick up the bone in order to hold it in their hands and softly stroke it while making wishes upon it. The story goes that so many Romans wanted to make wishes that there weren't enough wishbones to go around and so...they began breaking the wishbones so more people would get to make wishes. The Romans passed the wishbone-breaking tradition along to the English, who brought the ritual with them over to Plymouth Rock.
And so one can only conclude...Wishbone = divine powers.
We thought it might be interesting to see what last November looked like so we went to US Climate Data to find out! Could this possibly be right??!! We checked a couple other weather websites and they all agree that we came into November last year with a high of 69 degrees!Weather history Rochester New York November 2016:
DayHigh(°F)Low(°F)Precip.(inch)Snow(inch)Snowdepth(inch)1 nov 201669.132.00.000.000.002 nov 201669.155.00.290.000.003 nov 201657.050.00.620.000.004 nov 201651.139.90.000.000.005 nov 201659.041.00.000.000.006 nov 201652.034.00.000.000.007 nov 201664.032.00.000.000.008 nov 201666.039.00.060.000.009 nov 201654.041.00.060.000.0010 nov 201660.133.10.000.000.0011 nov 201655.936.00.000.000.0012 nov 201648.027.10.000.000.0013 nov 201657.041.00.000.000.0014 nov 201660.137.00.000.000.0015 nov 201657.934.00.000.000.0016 nov 201653.139.00.020.000.0017 nov 201655.937.00.000.000.0018 nov 201673.034.00.000.000.0019 nov 201666.037.00.16T0.0020 nov 201637.029.10.5211.180.0021 nov 201634.030.20.223.5011.8122 nov 201637.030.20.010.205.9123 nov 201636.029.10.020.123.1524 nov 201642.132.00.16T1.1825 nov 201646.039.90.030.000.0026 nov 201641.036.00.080.000.0027 nov 201645.036.00.050.000.0028 nov 201653.130.20.000.000.0029 nov 201660.142.10.040.000.0030 nov 201660.141.00.260.000.00
T = Trace
Gutterglove Icebreaker melts icicles, ice dams, and snow loads while keeping your gutters clean!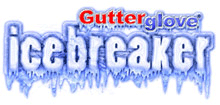 That's right! Gutterglove of Rochester offers Gutterglove Pro, Gutterglove Ultra and Gutterglove Icebreaker. You can read about all three products to find the one that best fits your needs by visiting Gutterglove of Rochester.
*When it's raining or snowing, Icebreaker filters out leaves, pine needles and sand from your gutters.*Melted snow in the winter, and rainwater in the fall and spring, are properly routed down your downspout so there are no rainwater erosion problems to your landscape.*Icebreaker's ice melting technology only needs one heat cable to melt the ice in and on your gutter. Saves on energy!*You can harvest the snow with Icebreaker. The debris free melted snow can travel all the way to your rainwater storage tanks.*No more gutters being ripped off your home from sliding snow and ice off your room. Icebreaker is like a ski jump and the snow and ice just slide off leaving your gutters intact.*Eliminates gutter cleaning and clots forever!
Visit Gutterglove of Rochester or give them a call at 585-326-1051.

Why should you contact Comfort Windows when it's time for replacement windows or doors at your home?
1. The quote is completely free.2. Their staff is professional, punctual and experienced at what they do. They won't take up any more of your time than is necessary.3. There is no obligation on your part to move forward with the project, and they truly won't pressure you to schedule it.4. They can help you navigate product choices and show you samples of materials in person to help you with the decision-making process.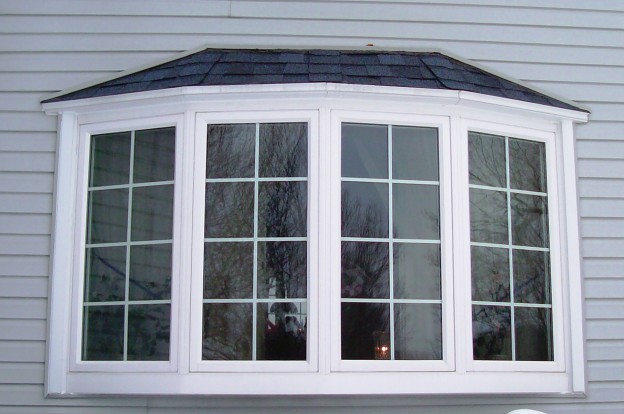 How beautiful is this?!
Contacting Comfort Windows is easy! Give them a call at 585-235-7839 or visit their local showroom at 1380 Scottsville Road in Rochester. A really easy way to contact Comfort Windows and get a free estimate is to visit their website, fill out a short form and have a representative contact you!

Whole Wheat or Whole grain?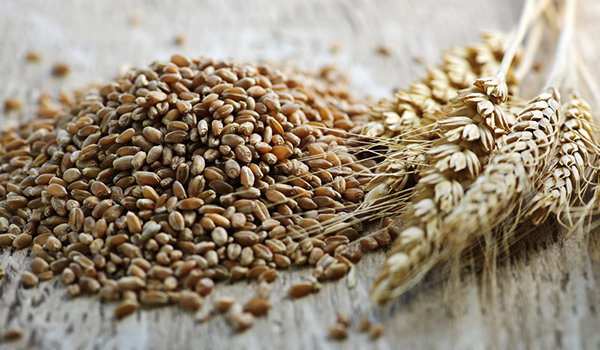 Both are good choices. The word "whole" is what you want to look for on the label. It means the bread was made using the entire kernel, which offers the most nutritional value. Essentially, whole wheat is a whole grain.
Whole wheat means that the bread is made from the entire wheat kernel.
Whole grain means that the bread can be made of any whole-grain kernel. That grain may be wheat or it could be another grain like spelt, oats, or barley. The bread might even be made using a mixture of different whole grains.
Lots of breads are labeled "wheat" or "multigrain," but these words alone (without the word "whole" attached) can be misleading. If you don't see the word "whole" on the package, it means the bread might not be made from the entire kernel.
The recommended serving for whole grains is 3 to 5 servings for an adult and 2 to 3 servings for children.

CROCKPOT STUFFED PEPPER CASSEROLE
INGREDIENTS =
2 LBS GROUND BEEF, 1 MEDIUM ONION CHOPPED, 1 LARGE BELL PEPPER CHOPPED, 1 CUP RICE UNCOOKED, 2 CUPS CHICKEN BROTH, 1 CAN DICED TOMATOES(UNDRAINED), 1 TSP GARLIC SALT, 1 TSP PAPRIKA, 1/4 TSP PEPPER, 1 CUP SHREDDED CHEDDAR CHEESE
INSTRUCTIONS =
IN A LARGE 6 QT CROCKPOT ADD THE BEEF, ONION, PEPPERS, RICE,TOMATOES, CHICKEN BROTH AND SEASONINGS. STIR AND COVER COOK ON HIGH FOR 4 HOURS OR ON LOW FOR 6-8 HRS.
SPRINKLE WITH CHEESE BEFORE SERVING
JUST LIKED STUFFED PEPPERS WITH LESS WORK. ENJOY!
A.C.E.S. (Alternative Carbon Energy Solutions) is now capable of designing and installing electric car charging stations for your home!
Even if you haven't made the move to an electric vehicle A.C.E.S. can still be a very important business to any homeowner and here's why: A.C.E.S. specializes in Geothermal Heating & Cooling, Solar Photovoltaic, Solar Hot Water and Wind systems and those are updates that every homeowner should be thinking about. If you are not ready to take the step toward geothermal, solar or wind just yet, take a moment to visit A.C.E.S. website and sign up for their Free Energy Blast to learn all about the latest news and incentives available in the Renewable Energy market!
A.C.E.S. only engineers and installs renewable energy products. This allows them to focus on cutting edge technology delivering results that reduce or eliminate customer's dependency on local utilities.
7288 Rush Lima Road Honeoye Falls, NY 14472 * 585-935-7186
DeRISIO Construction is truly your complete remodeling specialist! For a list of services they provide click here but if you don't see what you need don't hesitate to call them. DeRISIO Construction provides a wide range of residential and commercial services in the greater Rochester are with an emphasis on basement remodels. If you're ready to turn you unused basement space into a very usable and beautiful room like the one in the following picture just give them a call!
1419 Empire Blvd. * Webster, NY 14580 * 585-613-2114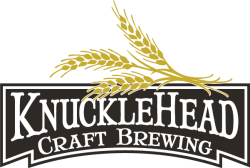 Stop in at Knucklehead Craft Brewing at 426 Ridge Road in Webster and rent a 'party pot' for your next gathering, party or football game. Party pots are 2 gallons and are filled with your favorite beer…that's 21 12oz. pours per party keg!The cost starts at just $40 for the beer and $10 for a 2 day rental. Stop in to see Jake, George or Len and schedule a pick up date for your party pot!
Not hosting a gathering, party or football game? No events at your home this year? That's okay! Knucklehead Craft Brewing is the PERFECT place to go for a great ale (or two or three), a delicious bite to eat and a guaranteed enjoyable evening out! There is nowhere else like it! Grab a few friends and head to Knucklehead Craft Brewing!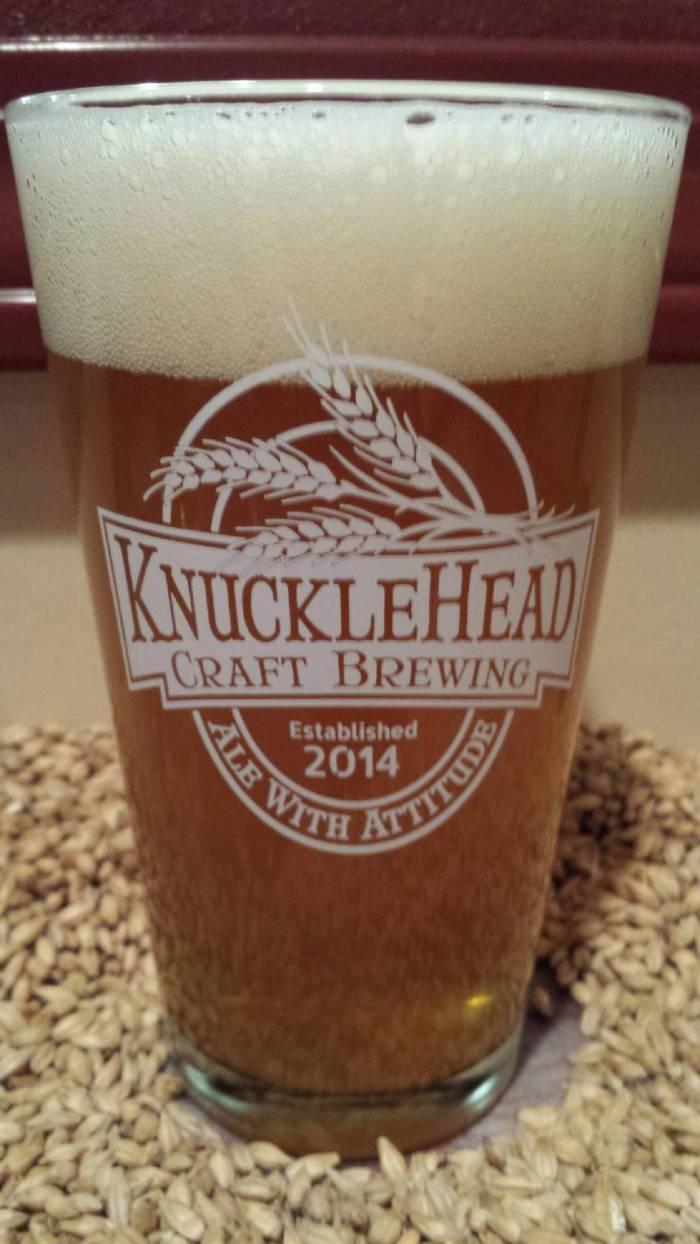 Just what you need after a hard day!
Visit The Metal Roof Outlet Showroom at 1513 Empire Blvd Webster, NY, 14580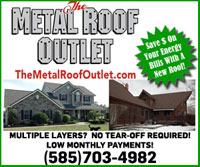 SHOWROOM OPEN: Wed 9 am-7 pm | Mon, Tue, Thur, Fri. 9 am – 5 pm | Sat 9 am – 2 pmOther Times by Appointment
Compare the life cycle cost of a metal roof vs. an asphalt roof and the value of owning a metal roof is clear! A metal roof is the last roof you'll ever need. Investing in a metal roof is a one time investment! A metal roof will also appreciate the value of your home.
The Metal Roof Outlet also offers metal roofing that features a unique blend of earth stone granules which are bonded and sealed to pre-formed Galvalume™ steel panels to provide the natural hues and beauty of traditional roofing – A style and color for every roof.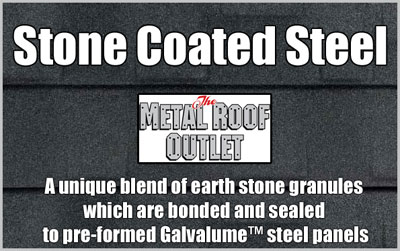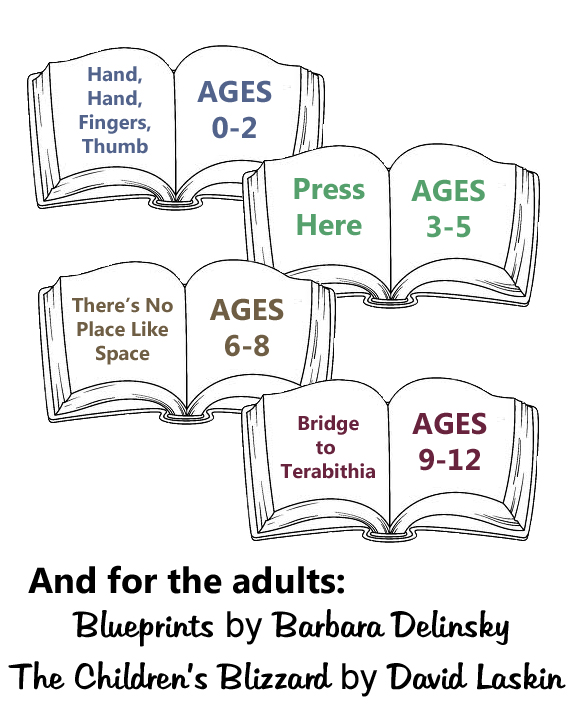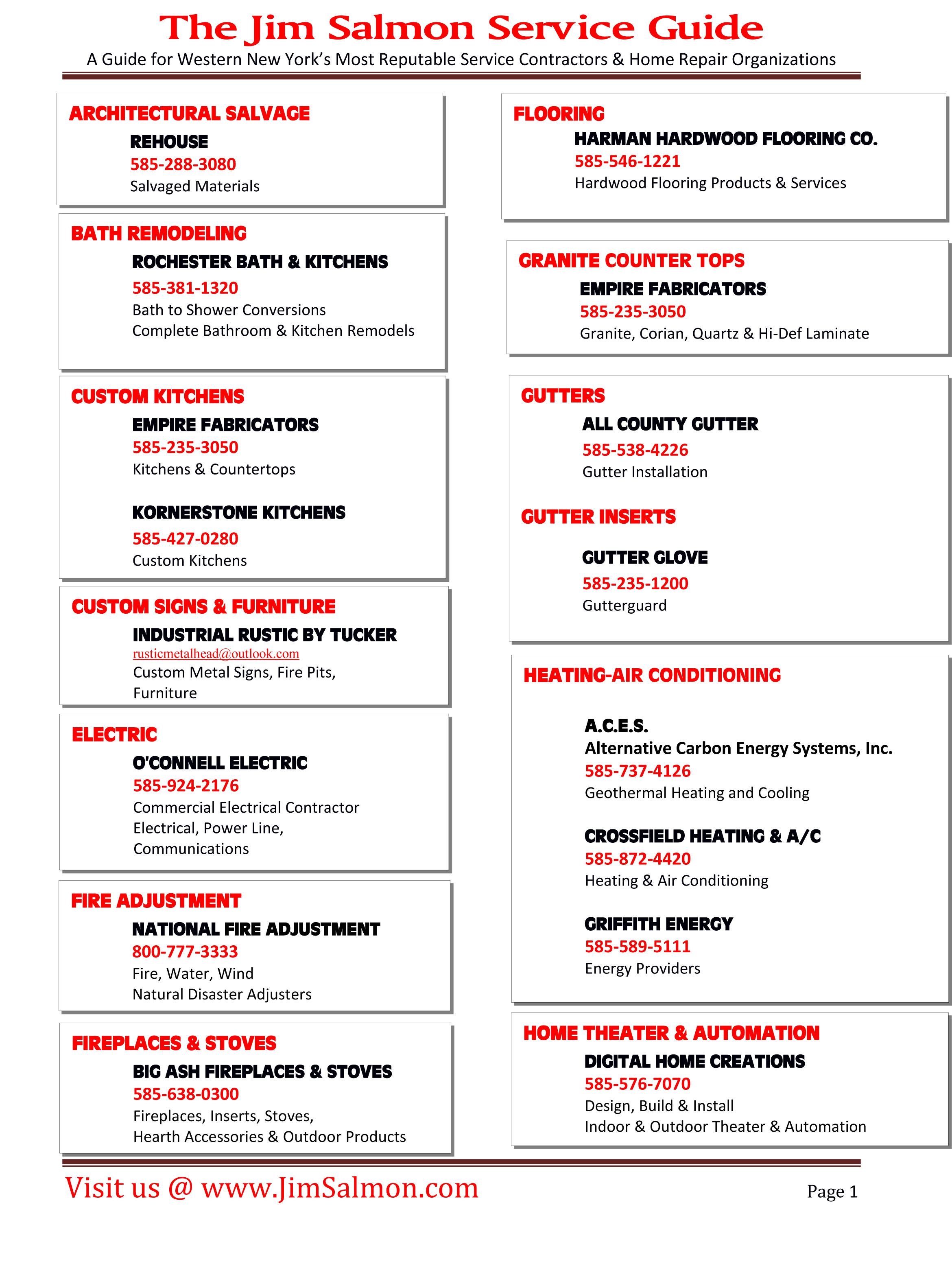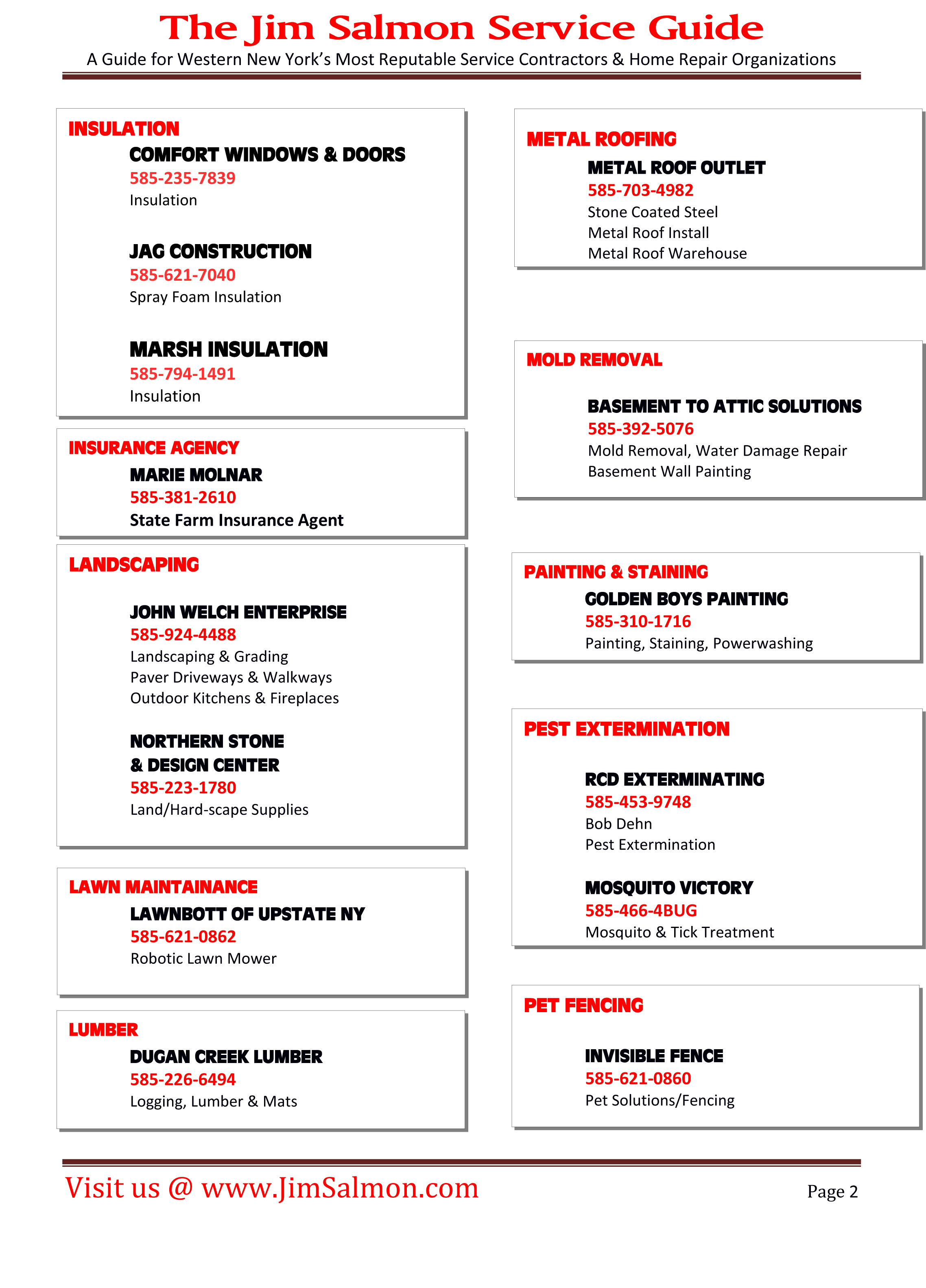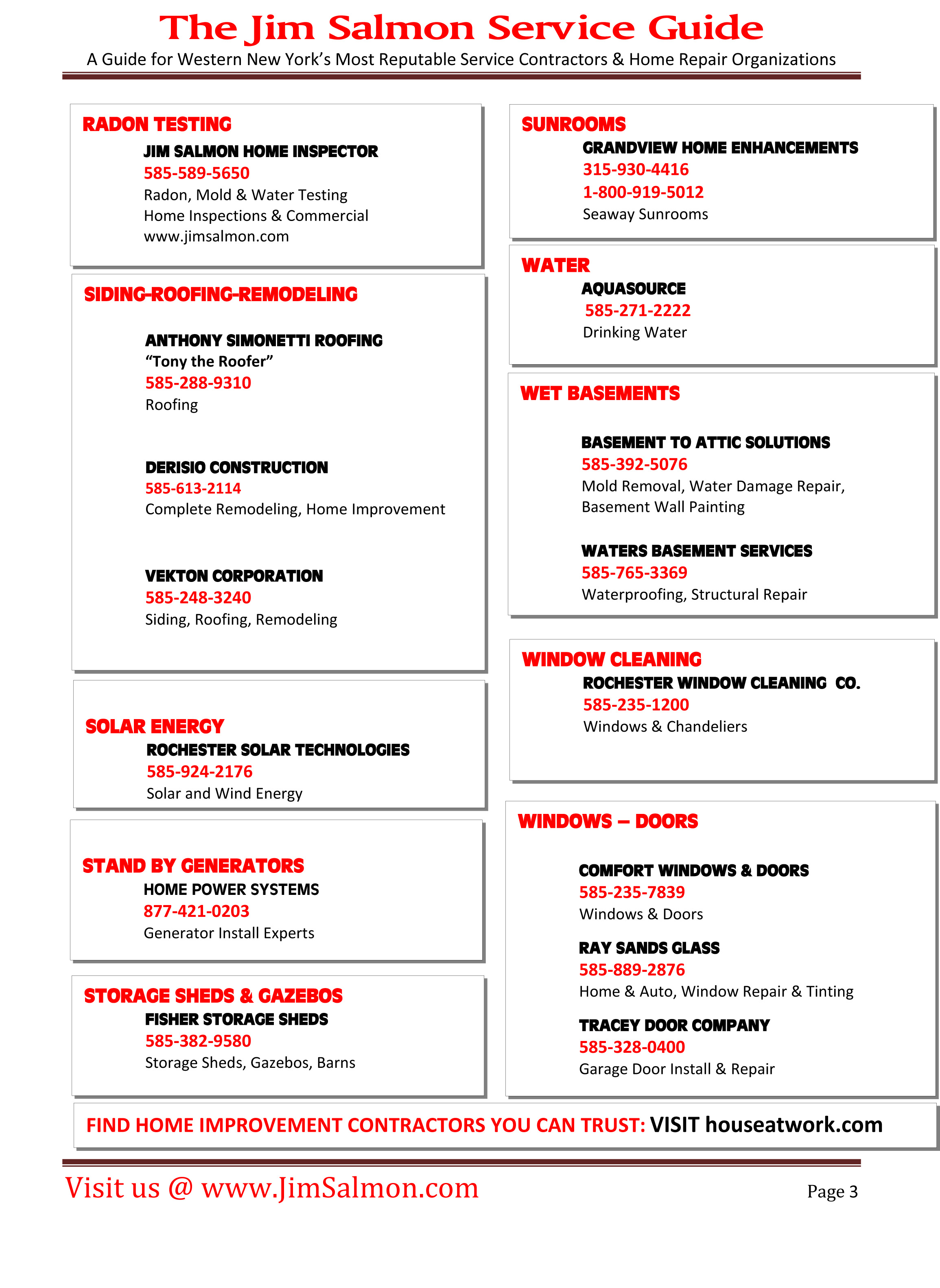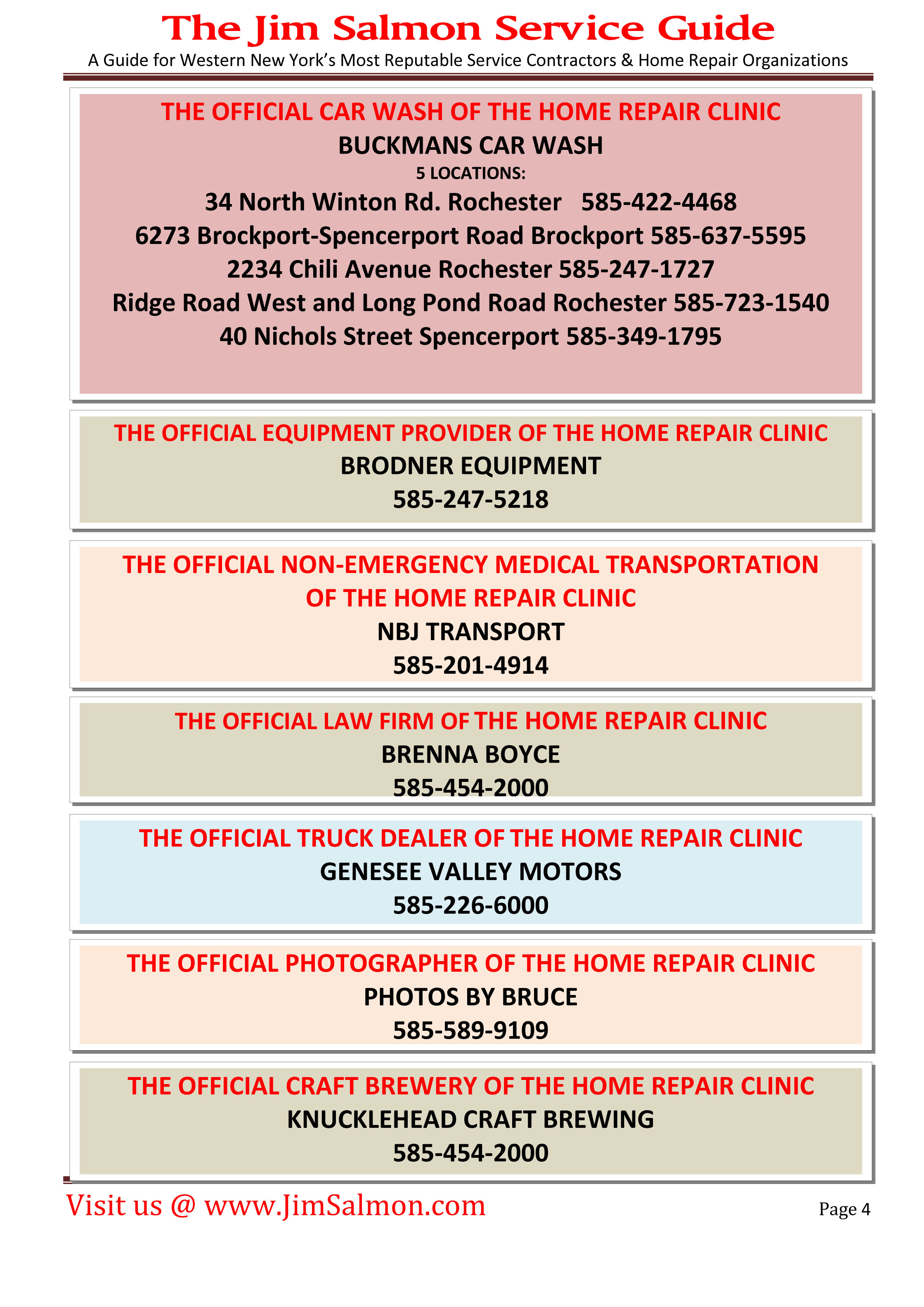 Jim Salmon
Want to know more about Jim Salmon? Get their official bio, social pages & articles on NewsRadio WHAM 1180!