WHAM Home Repair Clinic - August Newsletter

Wishbone woke from his nap long enough to do a little research for his tips this month. He came upon a website from the Cornell Cooperative Extension and thought it was very important to pass these tips along. Nothing bothers Wishbone more than an out of control shrub or unsightly tree...except a rabbit...rabbits bother Wishbone.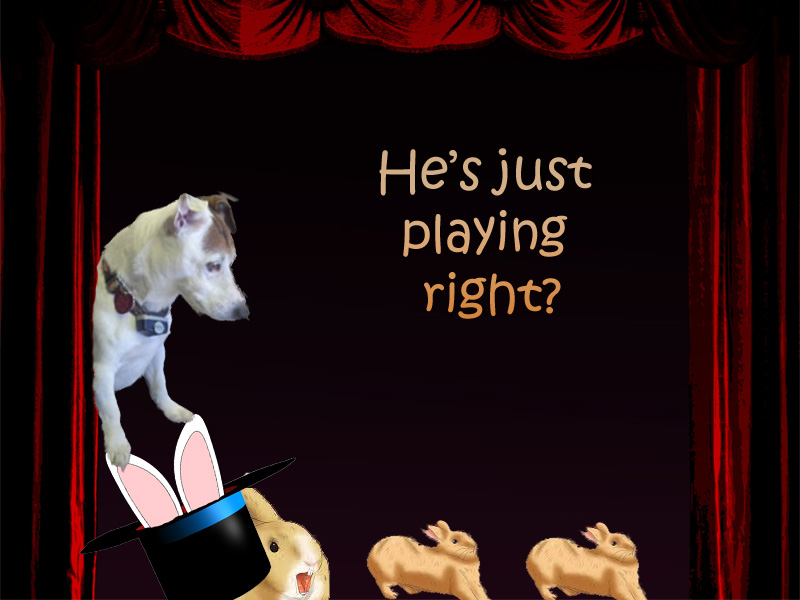 But back to the Cornell Cooperative Extension and pruning tips. From the Cornell Cooperative Extension: "Why we prune:"
1. To maintain or reduce the size of a tree or shrub. This is an attempt to keep our landscape plantings in proper scale.
2. To remove dead, diseased and/or broken branches. This type of pruning should be done at any time of the year unhealthy branches are noticed.
3. To rejuvenate old shrubs and restore them to new vigor. Certain shrubs, even though badly overgrown, can be restored to a young, natural growth habit by the proper use of rejuvenation pruning. Lilac, privet, forsythia and many of the spireas are examples of shrubs that can be rejuvenated.
4. To prevent damage to life and property. Limbs that are too low over sidewalks or weak limbs over houses or parking areas should be removed.
5. To shape plants in an unnatural form. Espaliers, hedges and shrubs used in formal plantings are pruned or sheared in shapes other than their natural growth habit.
6. To stimulate future flower and fruit development. Many flowering plants such as rhododendrons and azaleas will produce more flowers if old flowers and fruit clusters are removed.
Happy Pruning!!!!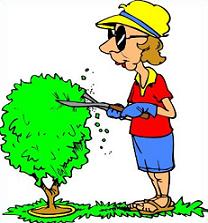 Tired of mowing yet? This little guy looks like a toy right? Just as much fun but BETTER!
Meet the LawnBott!
LawnBott is a maintenance lawn mower that always leaves your yard looking freshly cut. They are virtually silent and work day or night. They charge at a docking station, and the cost to you is less than $10 in electricity per year. Once a perimeter has been defined, LawnBott automatically returns to the docking station once the zoned job is complete. It is always charged and ready to go!
LawnBott of Upstate New York is located at 720 Westfall Road in Rochester. Call today for your free consultation at (585) 621-0862.
Planning a backyard barbeque? Catering a family reunion? Or maybe you are just tired of the same old thing and are craving something different and delicious?! You'll find the best deals and the best foods for any occasions at Hegedorns Market!

Click on any of the links to find great food and great deals:
Grocery Produce Meat Bakery Beer
964 Ridge RoadWebster, NY 14580
585-671-4450
Would it interest you to know that it's possibly to attack and kill Ticks where they live while also establishing a protective barrier against Ticks walking into your yard? It should! Spend just a minute or two looking over this chart and by the time you get to the bottom you'll want to know HOW to attack and protect against Ticks. And we'll tell you.
rocery
Mosquito Victory's standard protocol will help eliminate adult ticks from your yard!
To find out more click here to visit mosquitovictory.com.
Don't you get tired of having to scroll through your hundreds of pictures to find the one you want? Remember the good ole days when the family went to a photographer and had an actual portrait taken that they could frame? Hundreds of pictures at your fingertips is a wonderful technological advancement, but, one family portrait in a frame over the fireplace is still worth its weight in gold.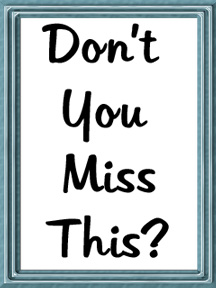 Make an appointment with Photos by Bruce and Associates and bring the tradition...and the frame...back into your home.

"After you have sustained a loss the Burden of Proof is on you, the policyholder. A licensed Public Adjuster assists by taking that burden off your hands. Burden, because that's exactly what it is a "Burden". A public adjuster will put together and submit a claim to you insurance company and negotiate a settlement on your behalf, to represent you and your interests in your property/business, not the insurance company." -NFA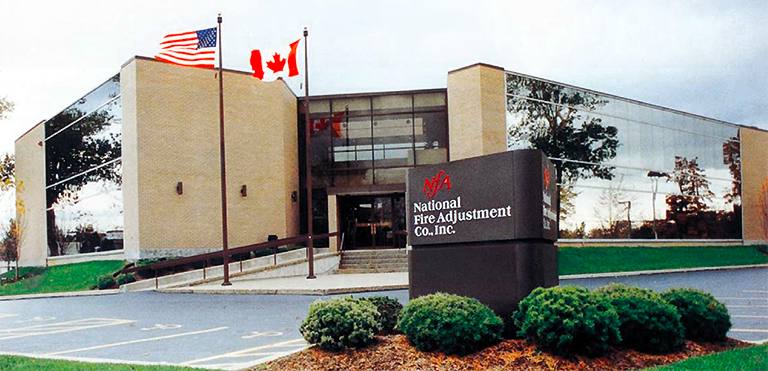 When a person sustains a loss the last thing they want to be dealing with is the insurance claim. Thankfully no one has to. National Fire Adjustment Company takes care of it for you. Click Here and read about just some of the issues that may come up in a claim and why it is so important to have an adjustor. Or click on the banner below to visit their website homepage and read much more about National Fire Adjustment Company. If you or someone you know ever sustains a loss contact NFA immediately.

Medicaid recipients of Monroe County...do you need transportation to and from doctor appointments? Dentist appointments? Dialysis treatments? NBJ Non-Emergency Medical Transportation can help you get where you need to be!
Contact NBJ Non- Emergency Medical Transportation at 585-201-4914 OR 585-483-5141
EMAIL: nbjtransport@mail.com
20 Uses For a Bandana from OUTDOOR LIFE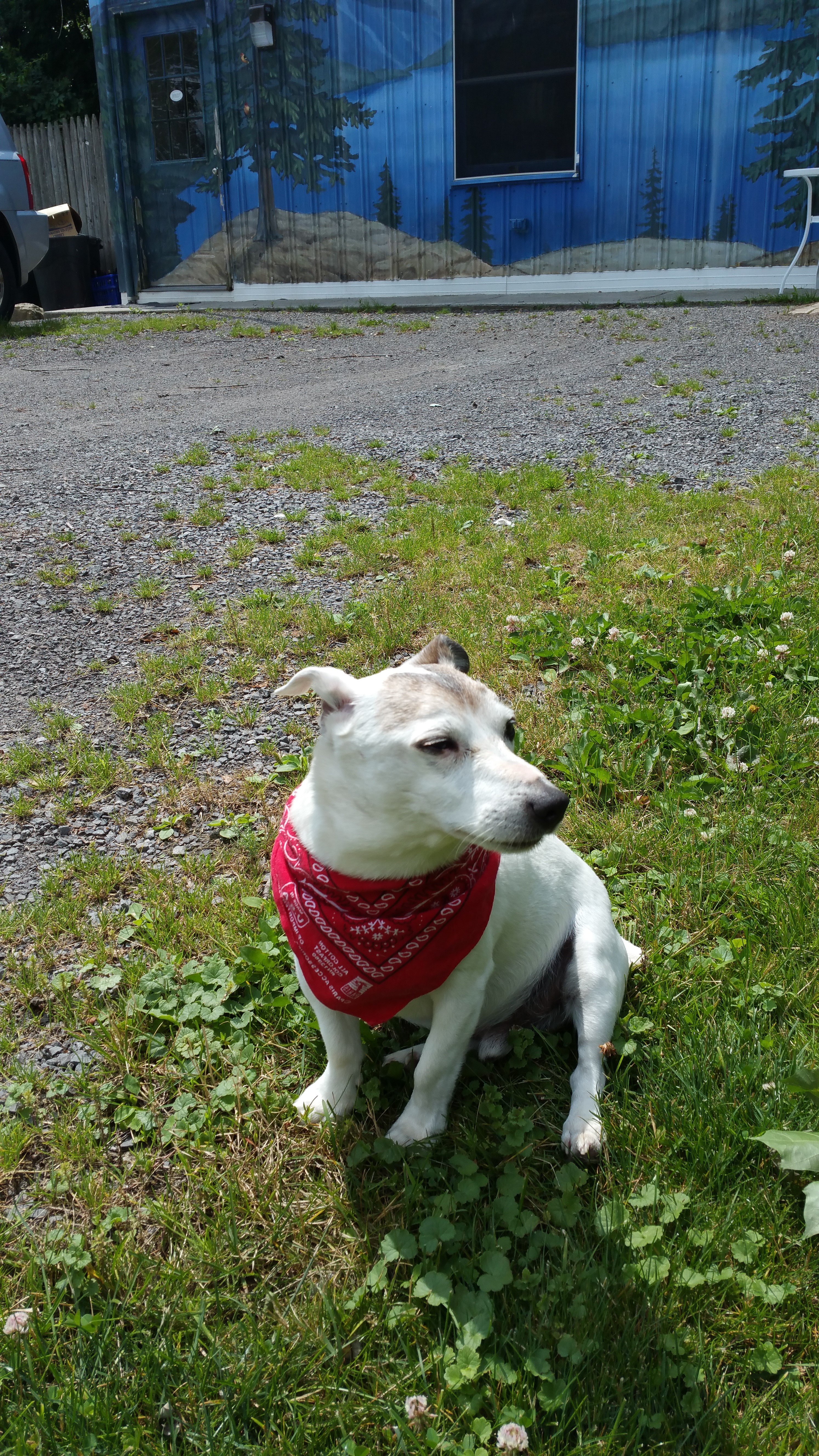 1. Signal – a bright colored bandana can be hung up as a flag over a campsite, or swing it around on a stick as a signal flag.
2. Bag- tie opposing corners together to make a bag to carry loose items.
3. Tourniquet – to stop bleeding.
4. Cordage- tear strips or use the whole bandana twisted into a cord.
5. Breathing Mask – tie it around your face like a bandit for a sand storm or as a pollen protector. Wet the bandana as a smoke filter, if caught in a fire.
6. Sun Protection – tie it on your head like a skull cap and leave some cloth hanging down the back of your neck.
7. First Aid Sling – fix a broken arm by using the bandana as a sling.
8. Cold Compress – wet the cloth down or fold it up with snow or ice inside for a cold compress.
9. Washcloth or towel – wash with it or dry with it; have two bandanas and you can enjoy both options.
10. Kitchen Helper – Use as a pot mitt to get your kettle off the fire or a dish rag to clean up after the meal.
11. Water filter – a pre-filter to improve the clarity of the water.
12. Hankie- When disposable tissues aren't an option, there's your bandana ready for action.
13. Bandage – A new bandana will be cleaner than the sock you are wearing to take care of a wound.
14. Warmth – tie it around your neck for a gaiter, tie it around your ears for muffs, tie it around your face to keep off frostbite.
15. Hat – several ways to tie it for a serviceable head covering. Anyone with long hair can use it as a headband.
16. Mark a Trail – whole or in pieces, mark your trail and then collect the pieces before you bug out of there.
17. Gear Wrap – Wrap up your gear in your backpack to prevent it from making noise.
18. Napkin – obvious enough.
19. Eye Patch – whether you have an eye injury or you are playing pirates with the kids.
20. Toilet paper- this could be your final use for the bandana, as you gratefully employ it one last time.

Cowboy Caviar - A Fresh, Simple Dip
INGREDIENTS- 3 Roma Tomatoes- diced, 2 ripe avocados-diced, 1 15 oz can black beans, 1 15 oz can black eyed peas, 1 1/2 cups sweet corn, 1 bell pepper diced, 1/3 cup red onion- diced, 1 jalapena pepperdiced with seeds removed, 1/3 cup cilantro- chopped
DRESSING - 1/3 cup olive oil, 2 tablespoons red wine vinegar, 2 tablespoons lime juice, 1 tsp sugar, 1/2 tsp slt, 1/2 tsp pepper, 1/4 tsp garlic powder,
Make dressing in a separate bowl then pour dressing over other ingredients and stir well.
Keep refrigerated until ready to serve with Tortilla Chips.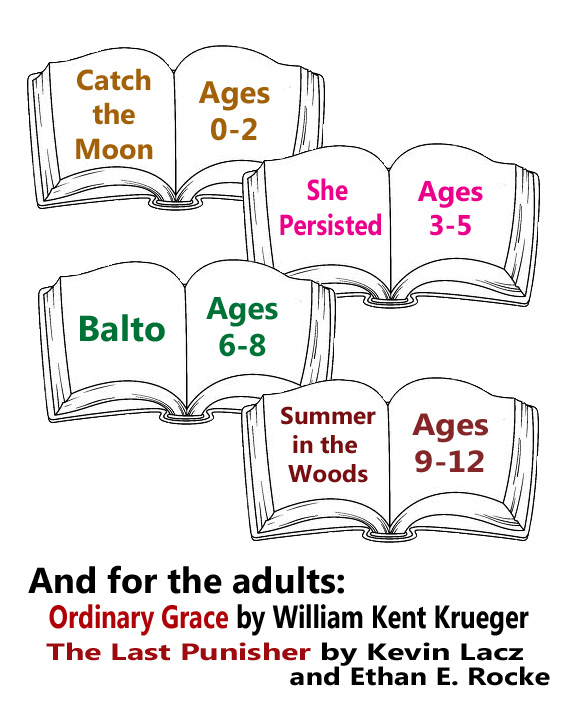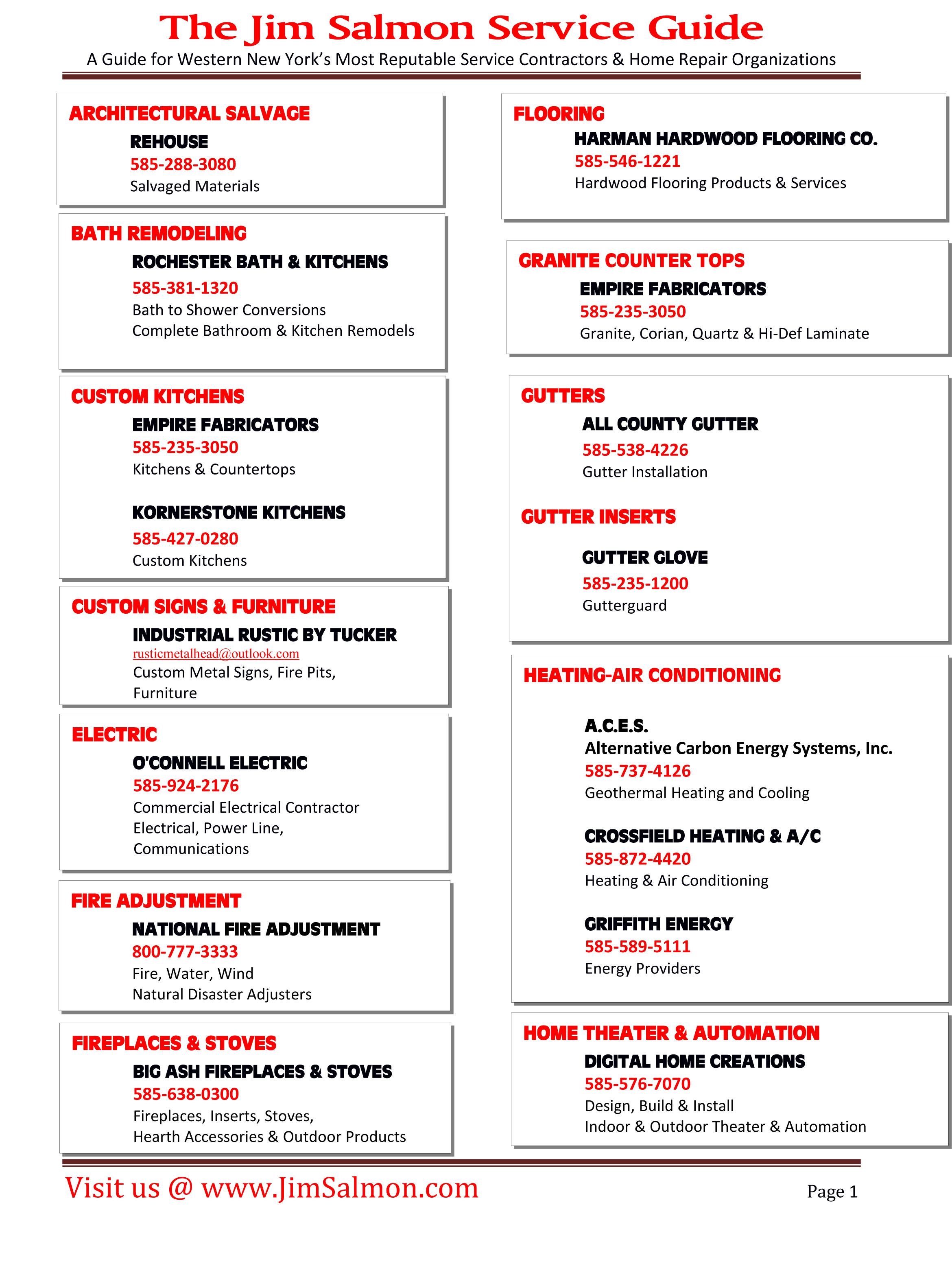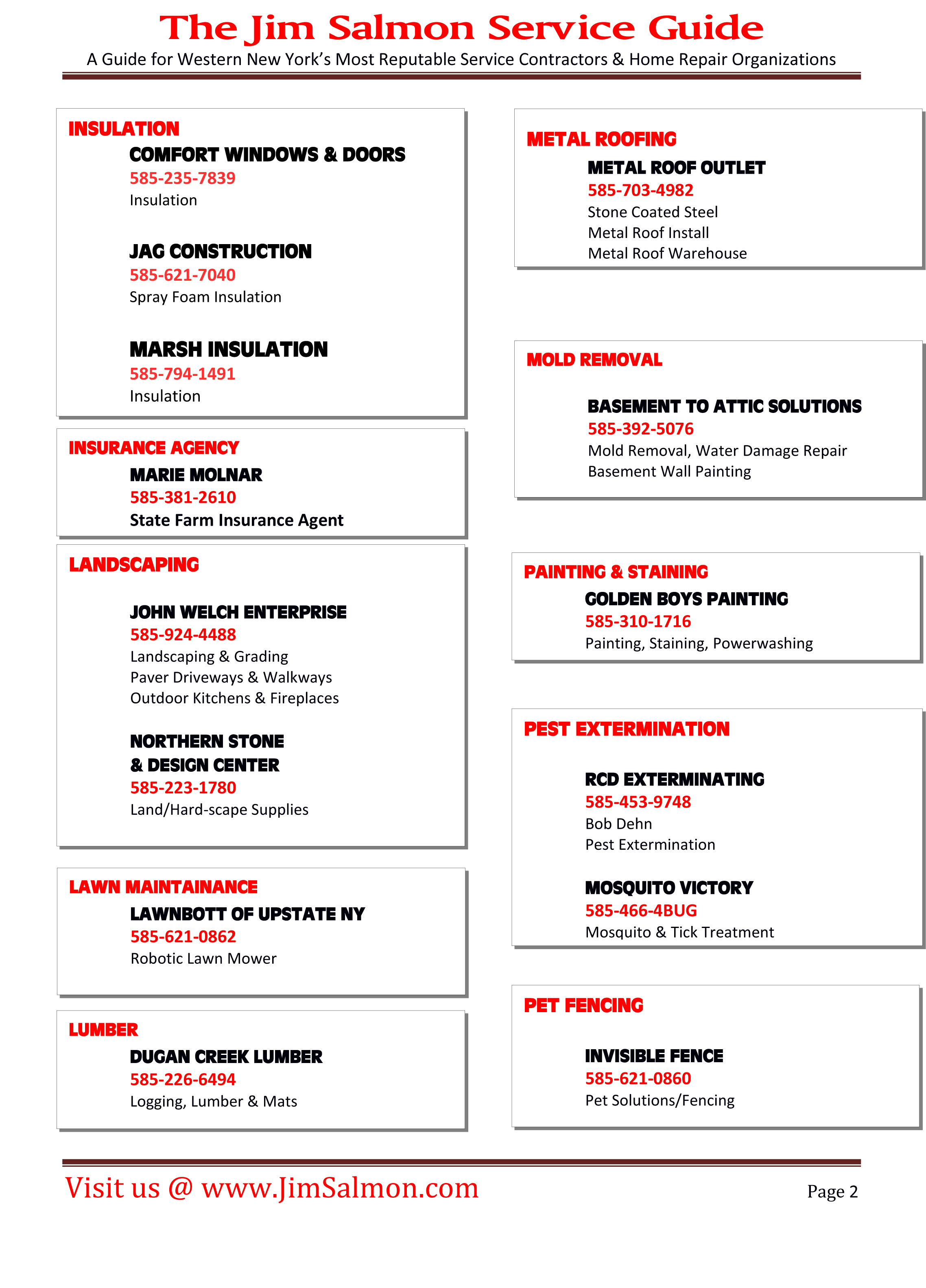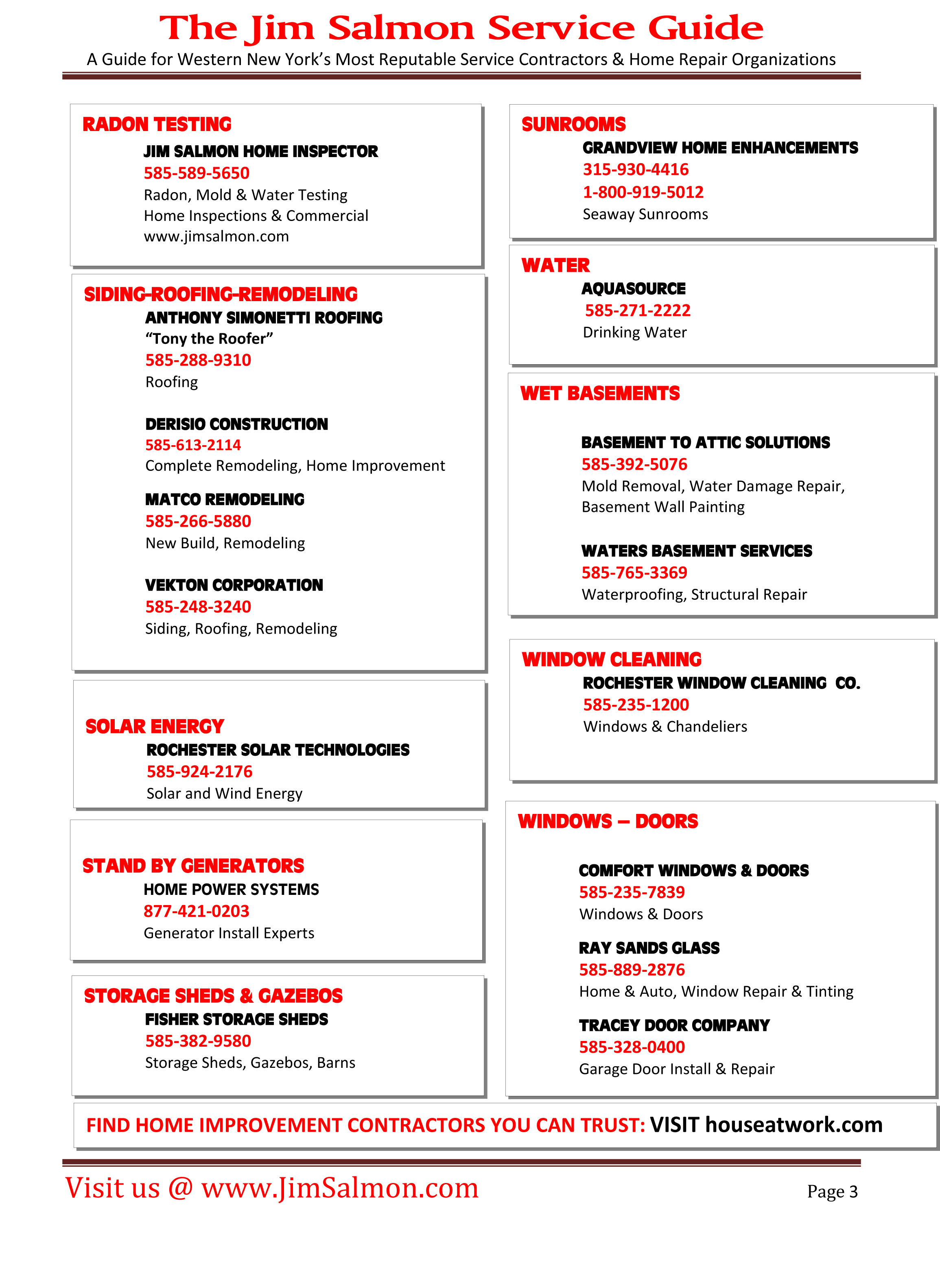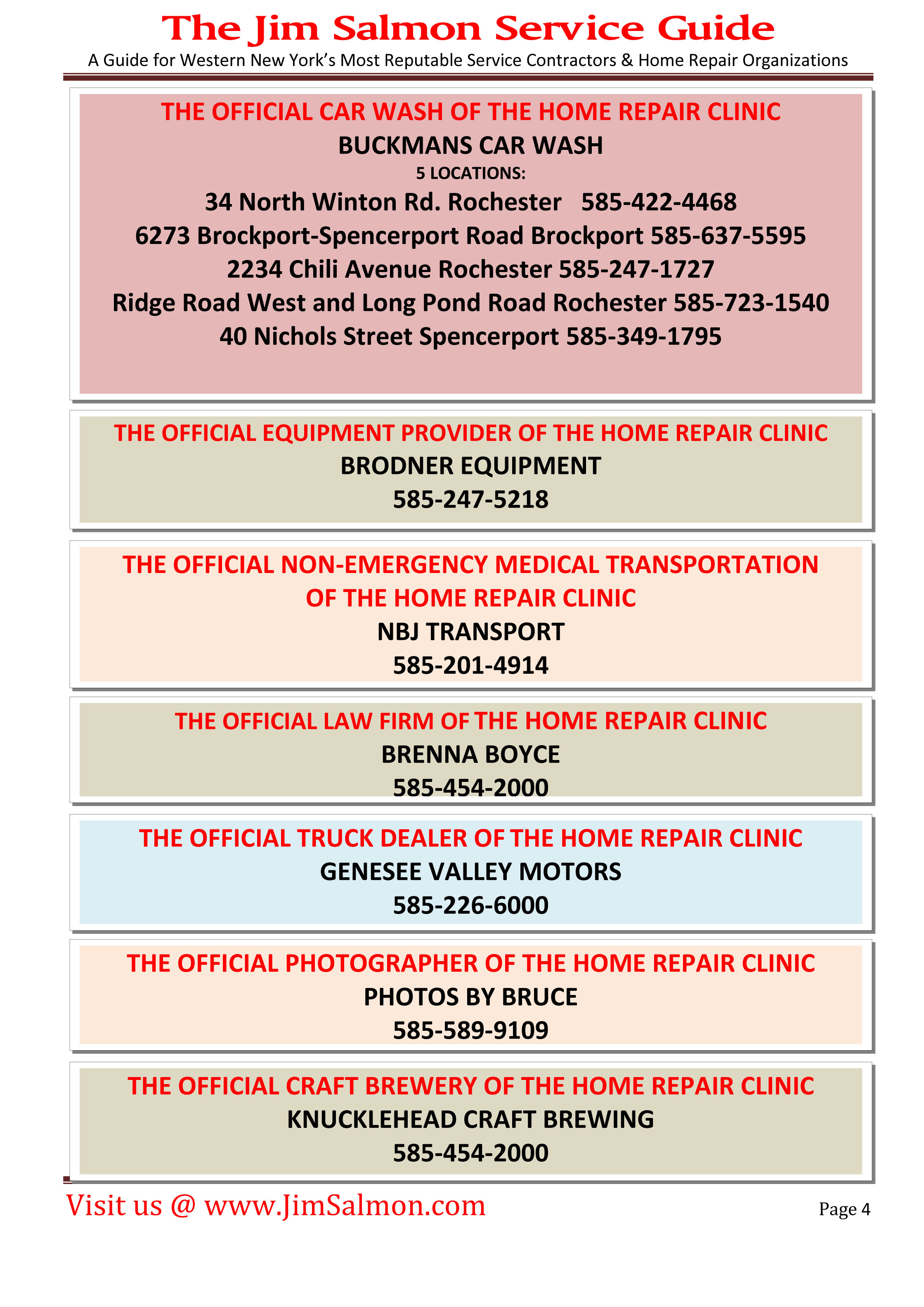 Jim Salmon
Want to know more about Jim Salmon? Get their official bio, social pages & articles on NewsRadio WHAM 1180!