Video: Treasure Hunter Arrested for Allegedly Stalking Forrest Fenn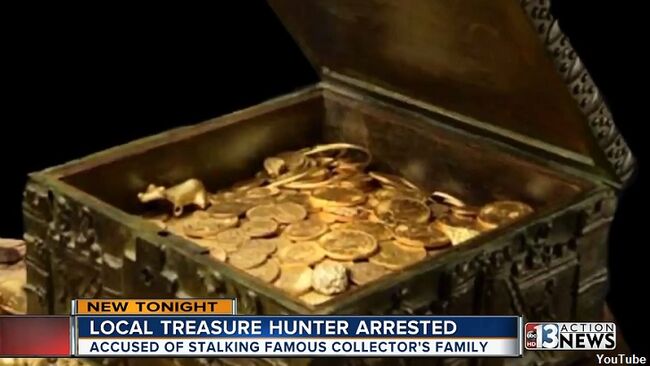 Authorities in New Mexico have arrested a treasure hunter from Nevada for allegedly stalking author Forrest Fenn. Francisco Chavez was reportedly taken into custody yesterday after he visited Fenn's home over the weekend in the hopes of speaking to the man who famously claims to have hidden a massive cache of riches somewhere in the American southwest. Since it was first announced in 2010, the so-called 'Fenn Treasure Hunt' has led to the death of at least four people and given rise to a number of odd events.
The incident over the weekend saw Chavez drive a whopping nine hours from his home in Henderson, Nevada to Fenn's property in an attempt to meet the man behind the treasure. What made the unexpected visit particularly troubling is that Chavez was already convicted of stalking the author last year and was sentenced to three years probation. As such, when he buzzed the home via an intercom at the front gate and announced his arrival, Fenn responded by quickly grabbing a gun and venturing down to confront him! Fortunately for both men, Chavez had apparently fled the scene before Fenn arrived.
More on this unsettling story at the Coast to Coast AM website.

Coast to Coast AM with George Noory
Want to know more about Coast to Coast AM? Get his official bio, social pages & articles on iHeartRadio!
Read more