LONSBERRY: I Might Be On Survivor
I will not wear a buff as a tube top.
Or spoon with anybody in the shelter.
And I promise not to walk naked on the beach.
"Survivor" called yesterday. It's time for my close up.
At least that's what my kids think. Our kindergartner, Sam, said last night that when I win and get the million dollars we should buy candy, and birthday presents for him.
I insisted that one call is not a commitment and that we shouldn't get our hopes up. But they gushed and whirred anyway, full of energy and excitement, alternately telling me how to build a fire and the importance of establishing an alliance early.
At our house, any reference to "Jeff" is about "Survivor" host Jeff Probst, who is something of an unmet uncle and television shaman. He dispenses wisdom and discipline, and few things are more chilling than the sternness and disappointment in his face as he extinguishes a hapless contestant's torch and intones, "The tribe has spoken," the pop-culture equivalent of, "You are a loser, go away and never come back."
In short, we like "Survivor."
And of late, the children, in partnership with Hulu, have been watching and rewatching season after season, quizzing one another on trivia and strategy.
And then somebody saw something about becoming a contestant.
Some children want to grow up to be president or create world peace. My children want to grow up to be "Survivor" contestants.
After a fair amount of clickety clacking on the laptop, my bride and a circle of excited children had entered everybody who could be entered. Including myself. They didn't exactly ask if I wanted to, and I'm not sure what they said about me, but I think I nodded and said "uh huh" a couple of times and they left me alone.
And yesterday the call came.
While I was on the air. The phone hummed and lit up and it not being my wife or boss, I figured it was a telemarketer, so I pushed some button to make it shut up.
About half an hour I got an email from my wife.
With capital letters.
"Oh My Goodness," she wrote, atop a forward from a "talent" agency saying somebody wanted to talk to me about my "Survivor" application. The forward said that some lady had tried to reach me, and she was hoping I would let her know when a good time to call would be.
My wife insisted that I call.
I did. Twice. Voicemail.
And I sounded good. I sounded interested and courteous, professional and witty, but by no means over eager. Probably an octave below my normal voice. I tried to sound like one of the smart guys on TV. With some adventure thrown in, a little bit of bare-chested macho and understated sex appeal. All as I said my name and phone number.
I think I made a good impression.
I'm pretty sure that a seasoned reality-TV pro would hear in my voice the same spirit of dysfunctional egocentrism that gives such comedic value to any number of dancing, singing and coconut-eating shows.
I wanted to sound interested, but not so much so as to imply I would learn ventriloquism or parkour just to get on television. Though, of course, I would. In a heartbeat.
Please, give me a rose.
Then, this morning, I looked up the website from whence the forwarded email originated.
I didn't see the "Survivor" logo. There was no smiling Jeff Probst.
Rather, there was a website about reality TV, sort of. Kind of a sales pitch. It was an agency that helped its clients get on reality and talent shows so that they could become stars.
All of a sudden I started to wonder if this was like that modeling tryout at the mall, where they gush about how adorable your bucktoothed kid is while explaining the payment plan for a professional modeling portfolio.
I'm too smart to fall for that.
Again.
I've got professional modeling portfolios out the wazoo, but am still waiting for my big break.
With the demise of Sears, I guess the whole catalog segment of the industry has dried up and blown away. Nonetheless, if they ever need a debonair middle-aged man in a smoking jacket to look like he's engaged in a fascinating conversation while holding a 50s-era pipe, I'm ready.
But back to "Survivor."
I fear my voicemails will not lead me to tribal council, or even a token appearance on the reunion show.
It's possible that dull, flaccid 59-year-old men have no place in America's pantheon of celebrity.
Not even on cable.
But I left the message and I'll wait for a response. You have to be in it to win it.
Besides, even if "Survivor" doesn't work out, maybe they know Alex Trebek.
Or I can get on a baking show.
Or, more likely, a backseat cameo on "Live PD."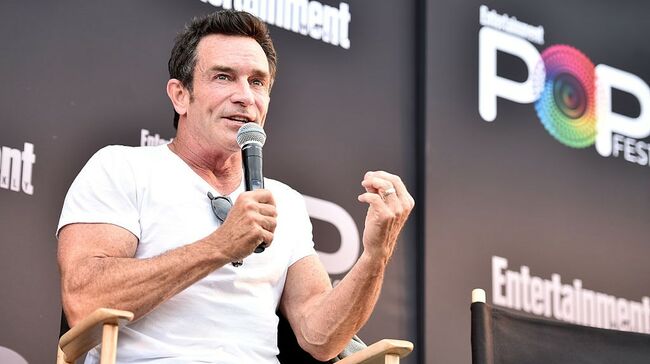 (Photo by Alberto E. Rodriguez/Getty Images for Entertainment Weekly)

Bob Lonsberry
Want to know more about Bob Lonsberry? Get their official bio, social pages & articles on NewsRadio WHAM 1180!