You know who works diligently every Monday through Friday from 9 a.m. to 5 p.m. don't you?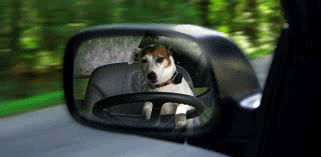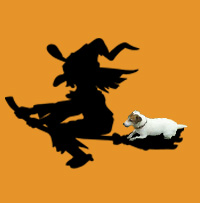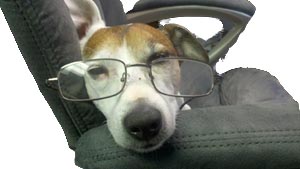 Yeah, it's hard to believe. 
Still, here are Wishbone's Tips for the month, where he got them we just don't know:
Wishbone's Tips for Overcoming Procrastination in the Workplace. 
(meant for others...this is not his own policy) 
1.MOVE- When we walk we breathe more deeply and our blood gets more oxygen in it. More oxygen in blood = more blood flows into the brain = more work done. 
2.TAKE A BREAK- Sometimes all it takes is a quick break to clear the mind. Get up, do something else for a minute and come back to it, things often look clearer when you walk away and then come back. 
3.MAKE A SCHEDULE- Schedule set times for the things that you do that distract you from the real work that has to be done. For example only check emails at certain times during the day. 
4.STAY ORGANIZED- Don't get lost in stacks of paperwork, throw away what you don't need and organize what you do need. It's much easier to get a task done when you know where to find everything you need. 
5.WIPE THE SLATE CLEAN- Sometimes wiping the slate clean and starting fresh can help you recharge your battery. If a project is at a dead halt it might be better to just start fresh. 
You may think thatNFAonly assists those who have been the victim of a tragic fire. While that is true, they handle so much more than fires. The fact is, they are a Licensed Adjuster for you...the policy holder. In the event of ANY claim it could be very beneficial tocontactNational Fire Adjustment Co., Inc. Visit their website to learn more, such as answers to questions like this:
Is debris removal extra and in excess of my policy limit?
Debris removal is the necessary expense to clean-up/remove debris after a covered peril.
For example: Tree falls on your house…your insurance will cover the costs to remove tree from your home (lay on ground), however, there may be a limit as far as the costs to cut the tree and haul away.
Depending on your policy debris removal may be included within your policy limit, or you maybe entitled to recover in excess of your policy limit. Having an knowledgeable professional review your policy and explain your coverages could be one of the best decisions you make….NFAoffers this review at absolutely No Cost or obligation.

371 White Spruce Boulevard 
Rochester, NY 14623 
585-272-8220 
1-800-570-8220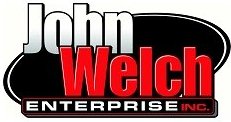 It's September. The kids are back in school. You finally have some time to yourself. It's a beautiful time of year for weekend trips. Wouldn't you rather enjoy your free time than be a slave to your landscape? Give John Welch and his crew a call and let them take care of the yard while you enjoy this beautiful time of the year.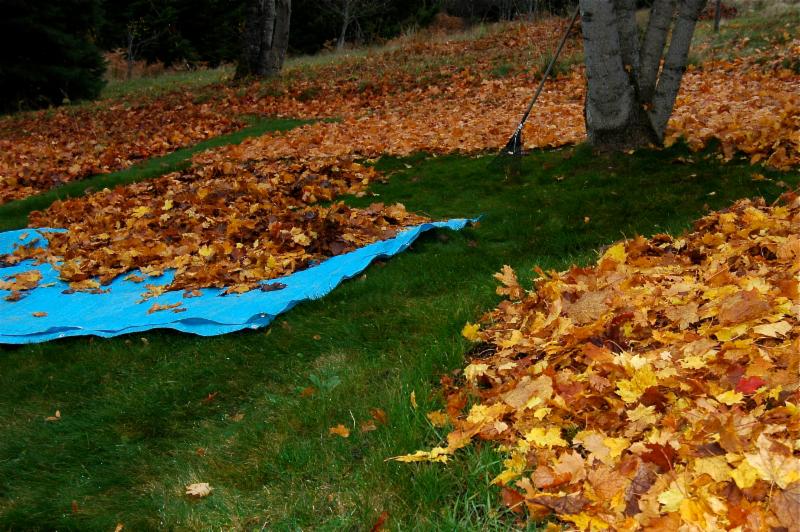 John and his crew specialize in perennial cut backs, leaf and debris removal, gutter cleaning, aeration and over seeding your lawn. Come spring your yard will be in the best shape possible for the new season!
How do you contact them? Click on the logo above or call 585-924-4488.
According to the National Association of Realtors, homeowners in the US sell their properties after residing in them for six to ten years. Are you thinking about buying?  Be sure you have a home inspection!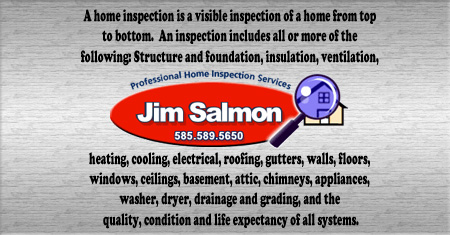 Don't forget...whether you are selling in the future or not selling at all, a home inspection is a great way to get a 'report card' on the condition of your home!
Big-time resources. Small-town service.
GET THE BEST OF BOTH WORLDS.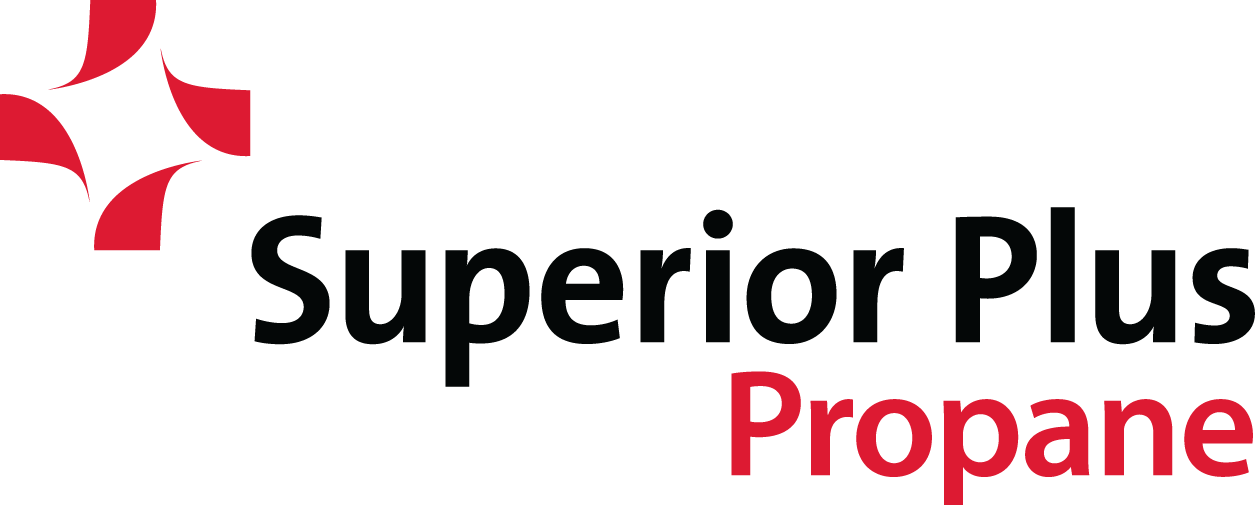 Make the switch!  By choosing propane, you are helping support an important industry and keeping more than 50,000 quality jobs in our country! By choosingSuperior Plus Propane you are choosing the energy provider that is committed to you, to safety, and to the environment!
Propane is highly efficient and more affordable: the price per gallon is typically lower than heating oil and other fuels. Don't you think it's time to make the switch to propane?
3819 Oak Orchard Rd
Albion, NY 14411
Phone: 585-589-5111 
When you hireComfort Windowsto install your new windows only trained Comfort Windows staff will install your windows —no subcontractors, ever. You don't always get that guarantee with other contractors. With Comfort Windows you know what you will get:
-warrant all their installations
-proper installation 
-customer-friendly financing options
and much more...
Visitwww.comfortwindows.comand you'll see what we mean...Comfort Windowsis the only window replacement company you should hire!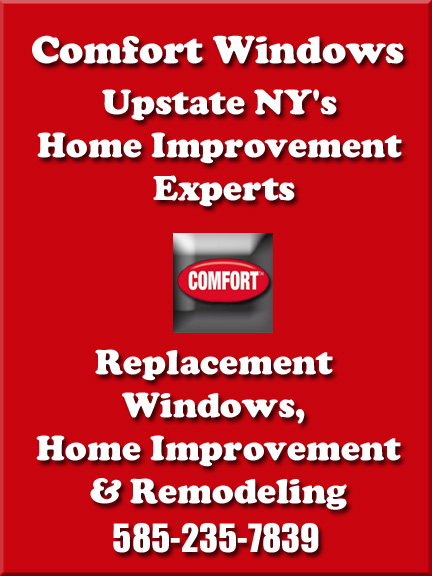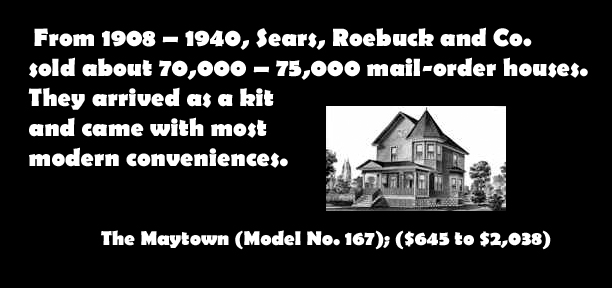 Speaking of modern conveniences...Big Ash Fireplace & Stovecan bring this a wonderful modern convenience to your home in the form of this beautiful gas fireplace.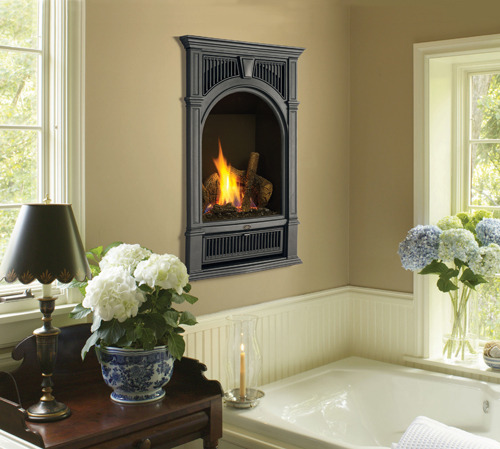 Big Ash Fireplace & Stovehas an impressive inventory of stoves. To see everything they can offer you just visit their websiteor take a ride to:
3570 Fancher Road
Holley, NY 14470

Click on the banner above to visit their website!
It's easy to make the decision between asphalt shingles or a metal roof once you spend a few minutes on The Metal Roof Outlet's website. The facts in favor of a metal roof range from the benefits to you, the homeowner, to the environment. 
FROM:
A metal roof will keep your house comfortable regardless of the weather outside and it can actually lower your air conditioning and heating bills.
TO:
According to the National Association of Homebuilders Research Center, 20 Billion pounds of asphalt shingles are dumped into U.S. landfills every year. If one loaded those in 40,000 pound trailers and lined them up end-to-end they would make a line from New York City to Los Angeles, back to New York City and on to Chicago.
Visit The Metal Roof Outlet today and be a part of the rapidly growing number of homeowners that are making the smart switch to a metal roof!
1513 Empire Blvd 
Webster, NY, 14580 
585-703-4982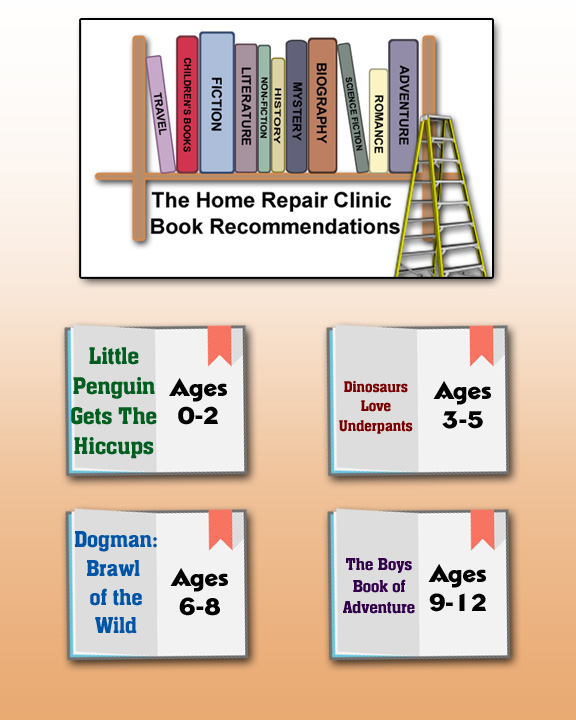 Don't forget to pick up a copy of Josie Waverly's book "Josie the Singing Butterfly"! Click on the image below to visit the website and learn more about this amazing book!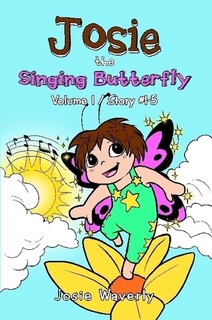 And for the Adults:
The Light We Lost by Jill Santopolo
The Girl Who Wrote in Silkby Kelli Estes