Sodus Schools Reopen Tomorrow, Search Scaled Back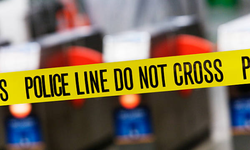 The Wayne County Sheriff's Office says it's scaling down the search for the man who shot and killed a couple in Sodus yesterday.
Sheriff Barry Virts says the investigation and a heavy police presence will continue in the area of the crime as long as necessary. Deputies will continue to canvass the surrounding neighborhood, but the investigation is moving into a new phase that involves analyzing the evidence collected at the scene.
The Sodus Central School District will reopen tomorrow after keeping schools closed today.