Arrest Made in Lyell Avenue Murder, Robbery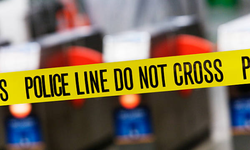 Rochester Police have made an arrest in the murder of a Rochester man.
They've charged David Johnson of Rochester with second degree murder and first degree robbery for the death of Anthony Lawson, a 23-year-old Rochester man found shot down on Lyell Avenue on September 24th.
Police had been looking for Johnson since identifying him as a suspect and found him yesterday. He was taken into custody without incident and will be arraigned in court tomorrow. The case is before a Monroe County Grand Jury and other charges may be coming.