Police Investigate Rochester Homicide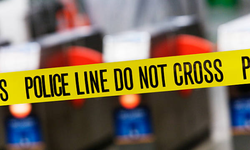 A homicide investigation is underway in Rochester.
Police say they were called to 58 Green Knolls Drive around 11 o'clock this morning for a welfare check on an elderly woman who didn't answer the door when a Senior Transportation Company came to pick her up. Police say the woman was found dead inside her apartment.
The victim's name is not being released until family has been notified.
Police say there is no danger to the area but if anyone has any information they are asked to call CRIME STOPPERS or call 911.