Rochester Shooting Victim Dies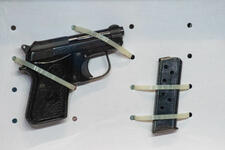 A man shot last Saturday at Hudson Avenue and Avenue D in Rochester has died of his injuries.
Rochester Police say 23-year-old Marquinn Taylor of Rochester died Wednesday of a gunshot wound to his upper body. Police continue to investigate. This is Rochester's 13th homicide of 2018.