Trucker Sentenced to 20 Years for Transporting Minor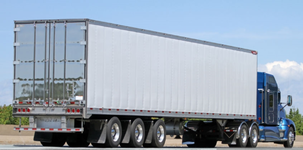 Federal prosecutors say a 59-year-old truck driver convicted of transporting a 15-year-old girl across state lines for the purpose of sex has been sentenced to 20 years in prison, followed by ten years of supervised release.
Carl Burdick of Henderson, New York will also have to register as a sex offender.
Burdick was found guilty in federal court in Rochester. He was a long-haul trucker who used social media to develop a relationship with the teenage girl, then took her in the summer of 2015 from her home in Wayne County to Montana. During that trip, they engaged in sex in his tractor-trailer.
An investigation by the Wayne County Sheriff's Office, State Police and the FBI led to Burdick's arrest.