Monroe County Closes Books on the 2017-2018 Flu Season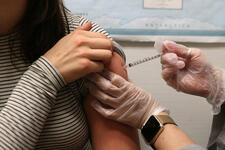 Flu season is officially over. The final report from the Monroe County Health Department says the number of deaths from the flu this year remains at 19. There were more than 73-hundred laboratory-confirmed cases, and more than 13-hundred of those patients ended up in the hospital.
The health department says the total number of cases was definitely higher than that, because not everyone with the flu seeks treatment and not everyone who goes to the doctor or a hospital with symptoms is tested for the flu.
The health department tracks the flu from October through April. The disease may still be lingering, but the books are closed on this season.