Regulators Say No Lake Ontario Floods This Spring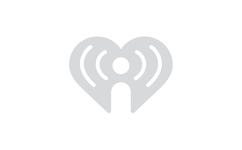 There's good news for Lake Ontario shoreline home and business owners from the international lake regulators: they say Lake Ontario and the St. Lawrence River are now back to normal water levels. That's despite a lot of rain plus snow melt in April.
A year ago, Lake Ontario was starting to flood shoreline homes and roads. The International Lake Ontario-St. Lawrence River Board says there are two reasons we're not having a repeat this spring. One, this April was drier than last April across the entire Southern Lake Ontario Basin, and Two, Outflows from Lake Ontario have been kept at high levels, despite the start of the shipping season. Together, that means Lake Ontario is now back within historical averages for this time of year, when the lake is usually at its highest.
The board says Lake Ontario will continue rising for the next several weeks, but there are no indications of extreme rainfall or more floods.