Cuomo Sued Over Special Election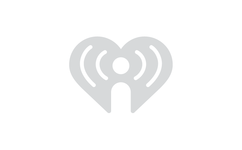 Seven Monroe County voters have filed suit against Governor Cuomo, saying he's denying them their right to vote because he hasn't declared a special election to replace the late Congresswoman Louise Slaughter. The suit is also against the State and Monroe County Boards of Elections.
Congresswoman Slaughter died last month, leaving her 25th Congressional District seat vacant. Republican Dr. Jim Maxwell is running for it. So are Democrats Joe Morelle, Rachel Barnhart, Robin Wilt and Adam McFadden.
The Democrats have a primary election in late June to decide their nominee.
Reporters at an event in Buffalo asked Governor Cuomo today if he plans to call a special election. The governor said it's something he's considering. He could call the special election for the general election day in November or choose another day.
The seven people who filed the suit are both Republicans and Democrats, and in one case, an independent.