Ontario Co. Deputies Seek Two Missing Females
The Ontario County Sheriff's Office is asking for the public's help locating two missing females...one a woman in her 20s and the other a high school student.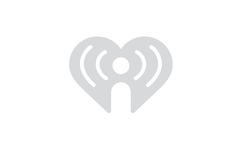 Deputies say 16-year-old Bailey Vanderwall never got on her school bus Monday morning and hasn't been seen since. She was last seen in a purple coat, Ugg boots and with a green backpack. She's tall -- five-ten -- and about 130 pounds with long red hair and brown eyes.
Deputies are also searching for 27-year-old Mary Louise Mervis. Authorities say she was last seen at a home on Kingston Street in Rochester where she was staying with a friend. She had gone out for the night on April 5th, but never returned. Police say all of her belongings are still at the Kingston Street address.
She is described as being just over five feet tall, weighing 110 pounds, with brown hair and hazel eyes.
Anyone with information on either case is asked to call the Ontario County Sheriff's Office.