Wishbone's Tips:
There are many foods on the DO NOT FEED TO YOUR PET list according to the ASPCA and Wishbone. As tempting as it may be, as much as your pet begs, it is not worth the risk when it comes to certain foods that are known to be bad for your pet. Stick to the treats intended for your pet.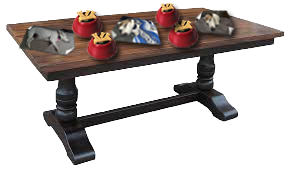 For more information about any of the following or to read why they are bad for pets please visit their website.
Alcohol
Avocado
Chocolate, Coffee and Caffeine
Citrus
Coconut and Coconut Oil
Grapes and Raisins
Macadamia Nuts
Milk and Dairy
Nuts
Onions, Garlic, Chives
Raw/Undercooked Meat, Eggs and Bones
Salt and Salty Snack Foods
Xylitol (Sweetener)
Yeast Dough
---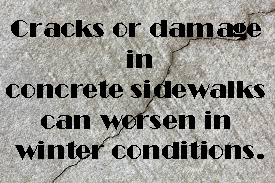 Take a little time now to do some repairs and save yourself the likelihood of a larger repair situation come spring.
Prepare for the project by having all the supplies on hand. You will need to purchase a concrete repair mix. Choose an epoxy compound or a latex patching material for cracks that are an eighth of an inch wide or smaller. Choose a mortar mix for larger cracks. Gather your chisel, a wire brush, a putty knife and your protective gear from your garage.
Now let the fun begin.
Prepare the cracked or damaged area first by using your chisel and chipping away any loose or crumbling concrete. You don't want to apply your repair mix on top of damage you want to remove and clean the damaged area and then fill it in. When you are done 'cleaning' use your wire brush to remove any additional loose material. Rinse all particles and dust out of the area. Follow the directions on your repair mix or mortar container. Using your putty knife (if need be you can also use a trowel) fill the cracks. Force the repair mix all the way into the cracks and smooth evenly with your existing concrete.
---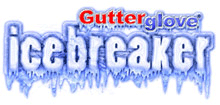 Why do you need a gutter system?
1. Gutterglove filters out all debris from your gutter eliminating gutter cleaning forever.
2. Gutterglove Icebreaker will melt all ice in and on your gutter, even in sub-zero temperatures.
3. Gutterglove filters out debris before it gets to the rainwater storage tank for those who harvest the rain.
4. Gutterglove saves you time and energy!

Why Choose Gutterglove Over Other Gutter Systems?
1. Gutterglove has been tried and tested repeatedly.
2. Gutterglove is #1 in Consumer Reports.
3. Gutterglove professionals have over 40 years of experience.
4. Gutterglove offers flexible appointments even weekend and evenings.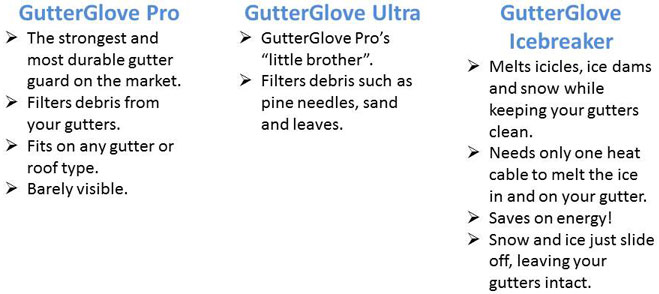 \
Click on the link below to visit their website:
GUTTERGLOVE OF ROCHESTER or call 585-326-1051
---
Waters Basement Services performs a number of services all intended to keep your basement dry and functional! A basement is a valuable space if it's functional. Imagine all the ways you could use that space...family room, office, extra bedrooms, the list goes on. If your basement is currently unused space think about giving Waters Basement Services a call and turn that space into added usable square footage!
Wall Crack Repair
Basement Wall Panels
Drain Tile / French Drain Installation
Sump Pump Installation
Crawlspace Encapsulation
Lawn Scape Bubbler Pot
Window Wells & Top Soil
Reinforcer (Bowed / Horizontal Cracked Wall(s)
Rim Joist Spray Insulation
Bilco Doors
Egress Windows
Trench Drain
Basement Finishing
Stone Foundation & Structural Repair
Click on the banner below to visit their website: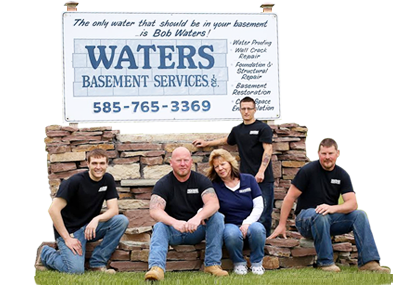 We found this wonderful website (look under the Name line) and thought we would pass it along. You can make your own custom word search puzzles. What a fun project to make with the kids, or have the kids make for you! Make a personalized word search for your next event, baby shower, bridal shower, anniversary party, or just to have a few minutes of organized calm at your child's birthday party! We thought we'd try it out by using words found in the names of some of our Recommended Service Providers. Have fun!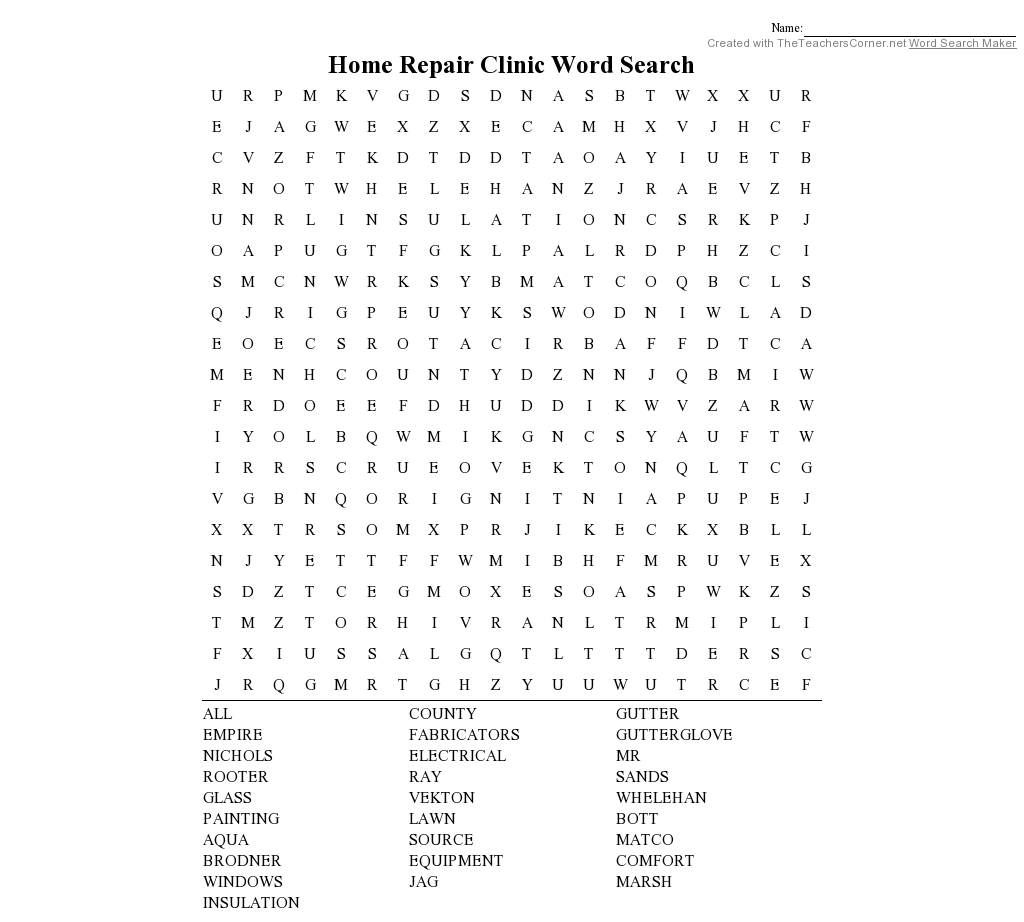 ---
None of us want to share our homes with any of these characters:
Bed Bugs Bees & Wasps
Carpenter Ants
Cockroaches
House Flies
Mice & Rodents
Spiders
That's why we want to direct you to RCD Exterminating. The RCD professionals will check your home thoroughly, inside and out. Based on what they find they will set up a plan to protect your home from these unwelcome intruders. First, they'll place pest control materials where they are needed inside your home. Then they'll apply the appropriate pest control materials at the exterior perimeter and outlying areas. After that they will come back to provide additional exterior treatments. With RCD Exterminating on the job you will know your home is pest free!
---
What kid doesn't like pizza? Here's a back to school idea that will be sure to be a big lunch box hit. You can make it ahead, freeze, in the mornings put in the lunchbox and by lunch time they're thawed and ready to eat! Easy morning for you and happy lunch for them!
Pizza Quesadilla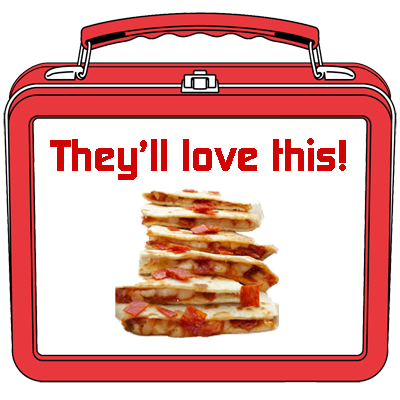 You probably know how to make a quesadilla but just in case...
Spray the bottom of a non-stick skillet with cooking spray and preheat. When the pan is hot place a Flour Tortilla in the pan. Spread on a few tablespoons of sauce. Add a layer of Pepperoni. Top with shredded cheese. Top with the 2nd Flour Tortilla. Let it brown then flip it over. When the inside is melted and both sides are browned take out and cool completely. Cut in quarters and wrap individually and tightly with plastic wrap then put in freezer bag and freeze.
---
Rochester Solar Technologies, a division of O'Connell Electric Company, is a solar and wind energy company with headquarters in Victor, NY and offices in Buffalo, Rochester and Syracuse. When you've made the decision to incorporate solar or wind energy at your residence you want a company that specializes in just that. You want Rochester Solar Technologies. Does the expression "crush the electric bill" get your attention? With solar or wind energy you can do just that! Rochester Solar Technologies has successfully installed hundreds of residential PV systems across New York. Why wait?

Contact Rochester Solar Technologies today!
www.solarrochester.com
830 Phillips Road
Victor, New York 14564
585-924-0334 Ex 244
---
Where to get Kanberra Gel is a very popular question here at JimSalmon.com. And for a very good reason. Kanberra Gel is an all-natural, proprietary blend of Pure Australian Tea Tree Oils. One of the reasons Kanberra Gel is so popular is because the natural antiseptic properties of the oils become airborne through an evaporative release and as the air circulates and lands on the source (the mold, mildew, etc.), Kanberra Gel® begins neutralizing and eliminating problems, and associated odors, on contact. Here's the part everyone loves...it does so naturally, with no chemicals.
So where do you get it? Indoor Air Professionals.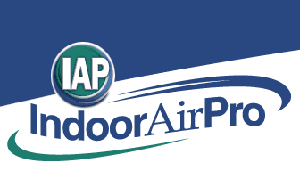 Visit Indoor Air Professional's online shop to purchase Kanberra Gel.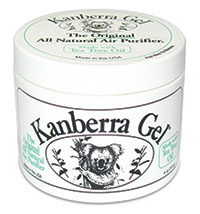 They also offer Kanberra Spray, Wipes, Combo Sets and Gift Sets!
Indoor Air Professionals
Rochester
1344 University Ave
Rochester, NY 14608
585-427-8020

Buffalo/Niagara
800 Commerce Parkway
Lancaster, NY 14086-1738
716-683-3000
---
Fall is the best time of year to enjoy a cool crisp evening sitting around a fire with the family. Don't have a fire pit? Well then you need to know about Industrial Rustic by Tucker! Industrial Rustic by Tucker makes unique products from metal (and reclaimed wood) and lucky for you one of the beautiful products they specialize in is...fire pits! Just look how beautiful!
Order your own firepit now and be ready to reclaim family time this fall!
www.industrailrusticbytucker.com
Visit their Etsy Shop
---

"To learn to read is to light a fire" - Victor Hugo, Les Miserables
Book Recommendations for Kids:
| | |
| --- | --- |
| | |
| | |
Book Recommendations for Adults: