It's hard to tell if Wishbone likes the heat of summer or the cold of winter best. He's the opposite of the United States Postal Service...neither snow nor rain nor heat nor gloom of night stops...EVERYTHING stops Wishbone. If there's a place he can lay his head and close his eyes that's where you'll find him. If it's in the cold wet snow or the bright hot sun it really doesn't seem to matter to him.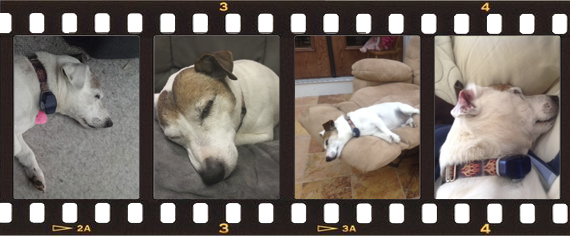 Other dogs, normal dogs, dogs who are awake more than fourteen seconds a day love to play outside. (The only exception to Wishbone's sleeping habit is if he thinks he can be in charge...The Boss...then he's awake, alert and barking orders.) Playing outside is healthy for your dog but sometimes it's difficult to tell if your dog is getting too hot. A dog won't usually stop and rest or find a shady spot if he's having a ton of fun.
Here are Wishbone's Tips relating to heat and dogs...other dogs...dogs that stay awake...dogs that neither snow nor rain nor heat nor gloom of night stops them from playing.

1. Dogs can get too hot even if the weather is as low as 80 degrees out. A good rule of thumb is if it's too hot for you to sit out for a long period of time it's too hot for them too.
2. Dogs need to be walked even if it's hot so schedule your outdoor exercise time for your dog early in the morning or late at night after the sun has gone down.
3. Dogs don't necessarily need a trim just because it's hot out. A dog's coat provides a buffer to help him regulate his body temperature.
4. Dogs should not be cooled down with ice, it can cause blood vessels to constrict. Instead use room temperature water to cool him off and if he'll lay in front of a fan (Wishbone will!) that's a good way to let him cool off too.
5. Dogs show signs of fatigue when their core temperature is getting too high. If you see your dog is slowing down let him rest and cool off.
---
It may seem early to discuss this but it's an important event and we all know how busy schedules get.
John Welch Charity Classic will once again be played at Ravenwood Golf Club in Victor, New York.
September 16, 2016
This tournament benefits Camp Good Days and Special Times
Please consider helping out. Whether it is a monetary donation on a Sponsorship level, a cash donation, or a tangible item for auction or raffle, know that your gift, big or small, goes directly to sending a child to camp.
For more information open the John Welch Charity Classic Brochure.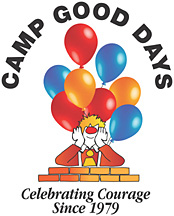 Click on the logo to visit their website.
---
Is there a new or 'new' used car in your future? If there is we highly recommend you take a ride to Genesee Valley Motors at 1695 Interstate Drive in Avon. Dom Genova, owner of Genesee Valley Chrysler Dodge Jeep and Genesee Valley Ford, is known as the No-Nonsense Car Dealer for a reason. No one wants to set out on a pleasant car buying experience and have to deal with all the nonsense, at Genesee Valley Motors you won't have to.
NO-NONSENSE!
PLEASANT CAR BUYING EXPERIENCE!

Even if you're not quite ready but you know it's in your near future you should visit their website. There is tons of helpful information about car buying as well as a fuel calculator, Dom's insightful blog, all kinds of information! And, of course, there are the cars and trucks. The inventory is amazing! Take a look for yourself!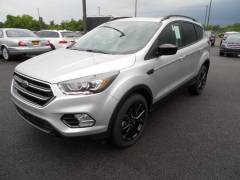 2017 Ford Escape SE AWD SE SUV 4 Cylinder! 2017!!
---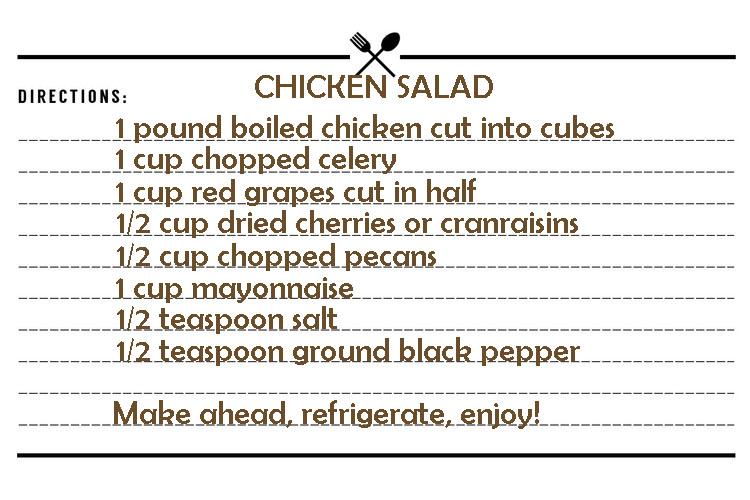 ---

Dugan Creek Lumber is interested in the following types of hardwood trees:
Black Walnut
Ash
Red Oak
Elm
Maple
In addition Dugan Creek Lumber is interested in softwood trees (like Cottonwood) that they use for shavings.
---

Saint's Place assists newly arrived legal refugees in the Rochester area. Often times they arrive with very little but the devastating memories of war, famine or ethnic cleansing. Their hope is to find a better life in the United States. Saint's Place offers three specific programs to assist newly arrived legal refugees. They provide refugees with clothing. They provide household setups for apartments. They conduct tutorial programs in which adults learn to speak English and are educated on how to apply for jobs, citizenship exams, etc. and children receive help with their homework.
You can help this cause by attending the Saint's Place Annual Super Sale.
Tuesday July 12th "Previous Evening" 5:00-8:00 $25.00 Admission/Person
Wednesday July 13th 9:00-6:00
Thursday July 14th 9:00-4:00
Friday July 15th 9:00-4:00 1/2 Price
Saturday July 16th 9:00-11:00 A.M. Bag Sale $7.00 one bag, $10 two bags, $13.00 three bags
This year the Saint's Place Annual Super Sale will feature a Furniture Room!
If you'd like to learn more about Saint's Place or to volunteer or donate please visit Saint's Place.
---
Siding. Roofing. Windows. Doors.
Siding: Vekton offers the finests vinyl siding products available! Vinyl siding is virtually maintenance free and comes in a wide variety of colors and styles. What a perfect improvement to bring new life to your home!
Roofing: Vekton will complete the job whether it's a new roof, tear-off or re-shingle. They offer a variety of additional roofing services to meet the specific needs for your roofing job. With Vekton you can get just what you need and none of what you don't!
Windows: Vekton assures that windows from Vinyl Window Designs are available in a "Premium" and "Plus" Series that has been created to offer every budget high performance, energy efficient windows, and with a lifetime warranty on frame and sash material, hardware, and insulated glass!
Doors: Vekton believes adding new doors is one of the easiest ways to improve the look and feel of your residence while reducing your heat loss and energy bill! We agree!
Click on the banner below to visit www.vekton.com

Or give them a call at 585-248-3240
VEKTON CORPORATION * 1829 Penfield Road * Rochester NY 14526
---

Summer usually means at least a few days of extreme heat. Older adults, younger children and those with medical conditions are generally the most effected but anyone can succumb to heat-related illnesses.
Never leave children or pets alone in closed vehicles.
Stay indoors as much as possible and limit exposure to the sun.
Avoid using salt tablets unless directed to do so by a physician.
Drink plenty of water. Avoid drinks with caffeine.
Limit intake of alcoholic beverages.
Avoid wearing dark colors because they absorb the sun's rays.
Check on family, friends, and neighbors especially those who do not have air conditioning and who spend much of their time alone.
Check on your animals frequently to ensure that they are not suffering from the heat.
Heat Cramps are the least severe of heat related illnesses but they are often the first signal that the body is having trouble with the heat. Listen to your body and take heed!
---
For those of you with recreation property, camps, hunting cabins, specifically places where power would be such a luxury but presently does not exist, A.C.E.S. can change all that! A.C.E.S. (Alternative Carbon Energy Systems) has built customized trailers featuring solar panels mounted on a road worthy trailer for off-grid solar power! During the daylight hours the battery bank will continually recharge for nighttime power use! It doesn't get any better than this!! Check out A.C.E.S. custom built off-grid solar power trailers. The possibilities are endless, they offer mounting options for enclosed trailers, work trucks, sheds and more.
Click on the logo below to visit their website.
A.C.E.S. specializes in geothermal heating and cooling, solar photovoltaic, solar hot water and wind systems. They design and install projects tailored to meet each specific customers needs.
A.C.E.S. * 7288 Rush Lima Road * Honeoye Falls, NY 14472 * 585-935-7186

"To learn to read is to light a fire" - Victor Hugo, Les Miserables
Book Recommendations for Kids:
Book Recommendations for Adults: