WISHBONE'S TIPS
Straight from Wishbone's Mouth.
"It would be a criminal offense to go on vacation and...I can't even say it...okay I'll say it...not bring your pet. WHAT?! I know. But there are some vacations that the human population seems to believe we cannot accompany them on. #$@&%*! That means...nevermind. So anyway, once you decide definitively not to take your pet, and how dare you, here are some tips about...I can't even say it...okay I'll say it...leaving your pet behind. WHAT?! I know."
Option One: Take Us.
Option Two: (not recommended) Arrange for a responsible friend or relative to look after us. Make sure they have your cell phone number, the name and telephone number of our veterinarian and our medical and/or dietary needs.
Option Three: (not recommended) Hire a pet sitter. Interview the candidates and check their references.
Option Four: (not recommeded) Board us at a kennel. Get references and personally inspect the kennel.
Option Five: Take Us.
If you do...you know...leave us...check your mirrors...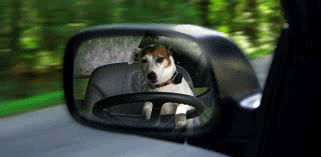 ---
Sometimes you just do not want to take on even one more project but you know it has to be done. So what do you do? You call Basement to Attic Solutions at 585-392-5076 and let Jamie Coonan do it for you!
Basements

Basement Waterproofing: mold, mildew, musty smell elimination. Walls repaired, drylocked, floors painted
Crawlspaces- cleaned, treated for mold, drylocked and sealed
Exterior grading, drainage, gutter down spouts corrected
Glass block windows

Interiors

Wall papering
Textured- swirled, repaired, repainted, or redone
Painting
Wall papering

Household-
Estate Sales

Professional courteous sales. After sale clean outs, cleanups.
Carpets- old, damaged, dated, removed, and thrown out

Attics

Fiberglass insulation plaster repairs
Baffles installed to improve ventilation
Bath fans vented to outside
Mold, mildew problems cleaned up, sealed-encapsulated

Garages

Clean outs- clean ups, vacuuming
Garages sales- painted or concrete stained

Tear-Outs

Basement, household moldy, water damaged walls, ceilings removed
Carpets- old, damaged, dated, removed,
and thrown out

Dumpster Service

Professional courteous sales. After sale clean outs, cleanups.
Carpets- old, damaged, dated, removed, and thrown out
Basement to Attic Solutions makes life a whole lot easier! And cleaner. And more organized. And... You get the idea, when you hire Jamie Coonan you get the job done and you don't even have to get your own hands dirty! Basement to Attic Solutions at 585-392-5076.
---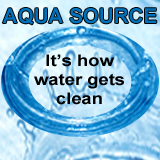 Hours: 8am - 5pm Monday - Friday • (585) 229 - 2500
The AquaSource Group provides the following services:
Home Drinking Water Systems
-AquaSource Reverse Osmosis Systems
-More cost effective and convenient than bottled water
-A fraction of the cost of bottled water
Bottlefree & Office Water Treatment Systems
-BottleFree Office Water Systems utilize a three stage microfiltration system to provide an endless supply of high quality drinking water.
-A fraction of the cost of bottled water
Well Maintenance & Water Treatment
-Aquasource Team is a member of the G.P.D.A. (Goulds Professional Dealers Association) and are fully trained in proper sizing, installation, and repair of water pump systems.
-Aquasource Well Water Recovery Systems can turn a slow producing water well into a consistent and reliable water supply
-AquaSource can provide a full detailed report regarding all phases of a private water system
Lake Water Systems
-AquaSource is a NYS DEC registered Water Well Contractor and can install ShoreWells as well as Water Lines and Intakes.
Waste Water/Septic Systems
-AquaSource offers Sewer and Drain Cleaning Services
-Onsite System Analysis and Inspections
-Leach System Repairs and Installations
-And any other waste water or septic systems needs
Laboratory Testing
-AquaSource can provide a full range of water testing to comply with FHA, VA or Health Department requirements.
Click on the banner below to learn more!

---
This is an absolutely delicious recipe for summer!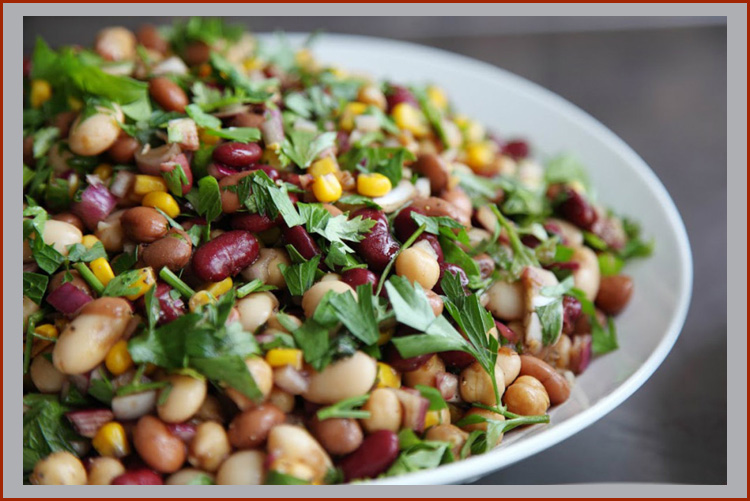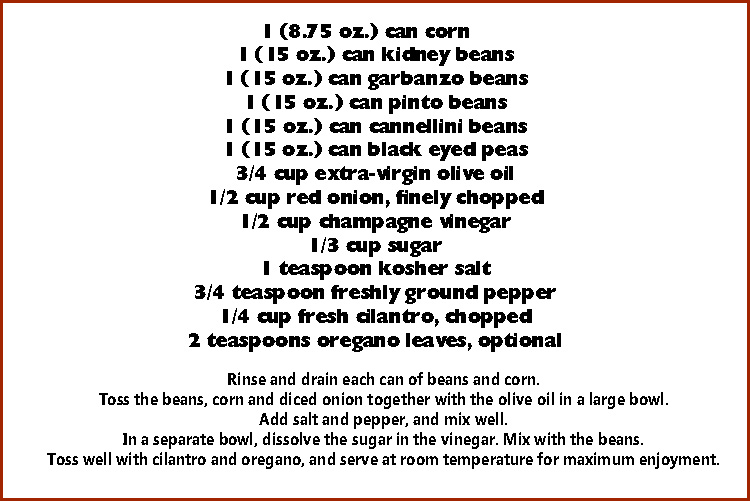 ---
"Since the 1970's we have all become accustomed to the ventilated roofing system (vented attics). This 45 year old technique is exposing some fundamental flaws when we experience things like high energy bills, cold and drafty homes or ice damming. The alternative system is with the use of high density, closed cell spray foam directly to the roof deck which eliminates the need to ventilate." -Michael Jagodzinski
The two boxes below show the details of an unvented attic and a vented attic.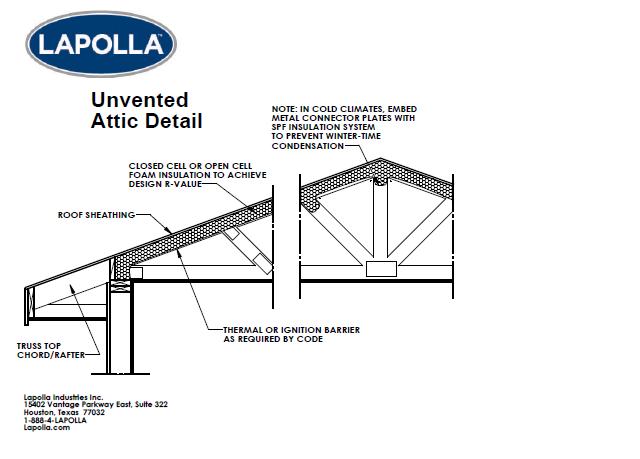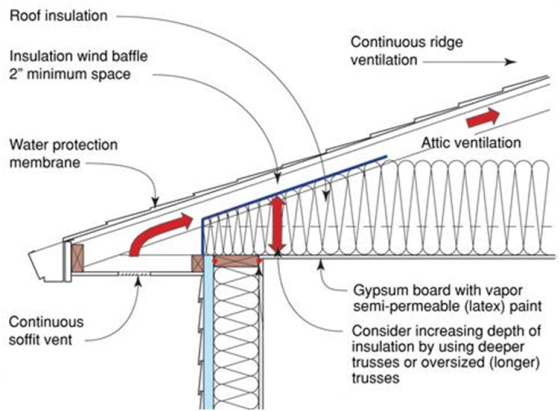 Jag Construction knows spray foam insulation and he shares his knowledge on the Jag Construction website's FAQ section. Visit their website and get the answers to the questions you have. Do you know the difference between open and closed cell foams? You will if you visit their website!

585-621-7040
SERVING ROCHESTER, NY
---
Since Google became a verb people have had great success finding how-to articles and videos. Everyone with internet service is a handy-man now. If it can be fixed you can "google" it and find out how. All you need to become (somewhat) skilled is a smart phone or an ipad or a laptop or a computer, and a little patience. This is not to say every internet made handy-man is capable to (or should) fix everything. There are experienced skilled professionals for a reason. But for the smaller, safer tasks anyone that wants to be a do-it-yourselfer has opportunities now that they've never had in the past.
Ahh the past. Remember when you ran back and forth to the tool box while your father or grandfather had their head stuck inside the cabinet under the sink? Remember how you learned the difference between an open end wrench and a pipe wrench? Remember the feeling of pride when they trusted you and explained how you were going to fix that leaky pipe even though they didn't let you within three feet of it? Remember how you stood taller when they swore and then told you not to repeat those words in front of 'the women'? Ahh, the past.
Technology is a great thing. It has its place and if used wisely can greatly benefit our lives. So did the past. Holding the smartphone so you can watch the how-to youtube just isn't the same as holding the wrench. It's all about moderation, balance, a little old and a little new. Parenting is a verb too.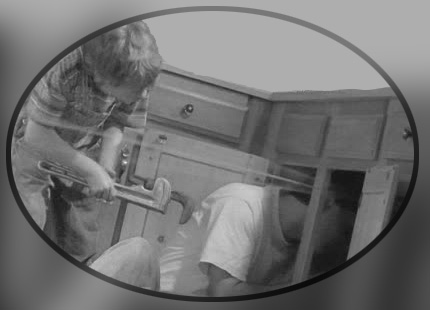 ---
They call them 'The Dog Days of August' for a reason. Although, unless you already know what that means it isn't exactly clear is it?! And, speaking from experience, if you google it to find out where the expression came from you'll find multiple origins. Take your pick. The National Geographic website tells us 'To the Greeks and Romans, the 'dog days' occurred around the day when Sirius appeared to rise just before the sun, in late July. They referred to these days as the hottest time of the year, a period that could bring fever, or even catastrophe.' Sirius is the dog star by the way. Sounds good.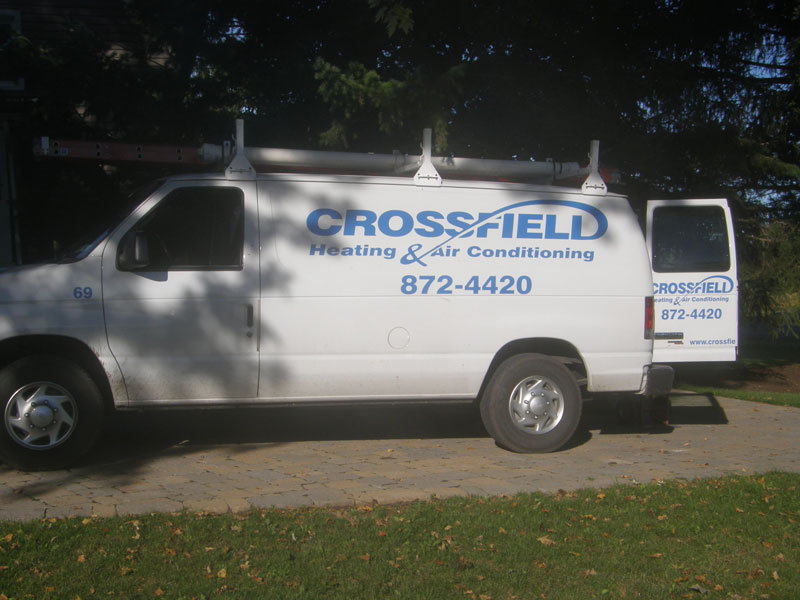 What doesn't sound good is the air conditioner going on the blink during the Dog Days of August. Thankfully Crossfield Heating & Air Conditioning offers emergency service 24 hours a day, 365 days a year. Before you panic about the possible cost of an emergency service call you should know this, Crossfield will provide pricing before any repair. No need to panic. In addition, Crossfield has fully-stocked service vehicles to complete the job on the first visit. If your air conditioner goes on the blink call Crossfield Heating & Conditioning!
www.crossfieldheating.com
44 Donovan Street
Webster, NY 14580
585-872-4420
---
"A child who reads will be an adult who thinks." - Unknown
Book Recommendations for Kids:
Book Recommendations for Adults:
---
HOMEARAMA 2016